Cuban President Raul Castro welcomed this Tuesday Canada's Prime Minister Justin Trudeau, who is paying a state visit to the island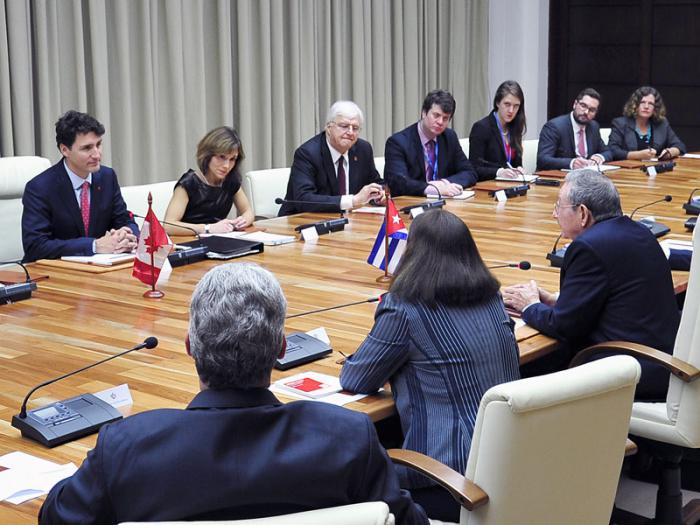 During the talks on Tuesday evening, the two leaders exchanged on the satisfactory state of bilateral relations between their countries and reiterated their will to further strengthen political, economic, commercial, financial, investment and cooperation links.
Raul Castro and Justin Trudeau also addressed issues of the international agenda.
The Cuban President stressed the historic and constant relations between the Cuban and Canadian peoples, which he described as an example of respectful and mutually beneficial links.
The Canadian Premier was accompanied by International Trade Minister Chrystia Freeland; Canadian Ambassador to Cuba, Patrick Parisot; Foreign Policy and Defense advisor John
Hannaford and other members of the official delegation.
On the Cuban side was First Vice-President Miguel Diaz Canel along with Government Vice-President and Economy Minister Ricardo Cabrisas; Foreign Minister BrunoRodriguez, and Foreign Trade and Investment Minister, Rodrigo Malmierca.