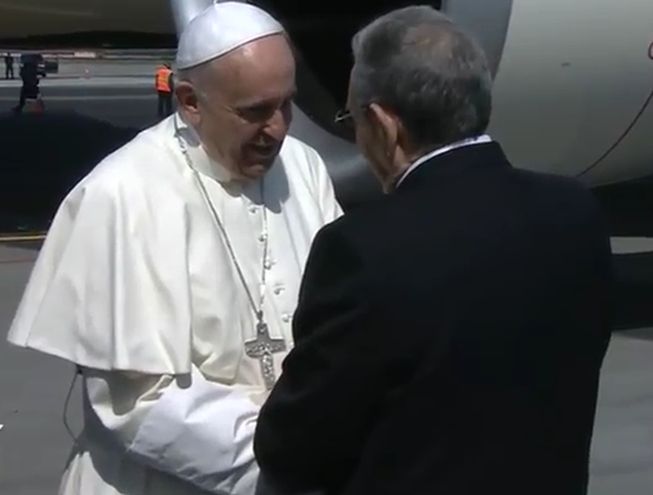 Cuban president Raul Castro received Pope Francis at the Havana´s Jose Marti International Airport this Friday afternoon.
The Pope is in transit to Mexico, and during his brief stop-over in Havana will meet the Head of the Russian Orthodox Church His Holiness Kiril, Patriarch of Moscow and All Rus, the first meeting of the heads of the two churches.
The Cuban President was accompanied by the Cuban Cardinal, Monsignor Jaime Ortega, along top officials of the Cuban government and Church.