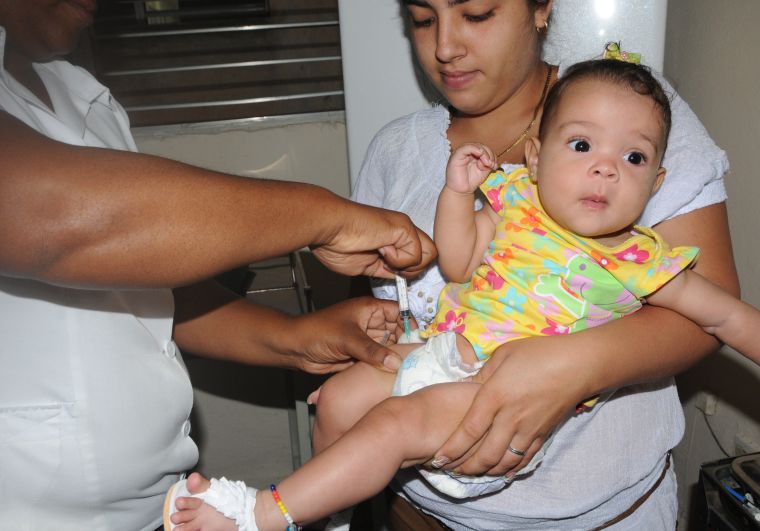 More than 3530 children born from January to September 2015 will be vaccinated as of this Monday in Sancti Spiritus. They will be receiving an injection of the inactivated vaccine against all viruses that cause poliomyelitis.
Marisney López Pérez, head of the Immunization Program of the Provincial Center of Hygiene and Epidemiology, told the media that this is the first time that an immunogen from the Netherlands will be used in this territory. The immunizing agent has been satisfactorily applied in other Cuban provinces and in other countries, as well.
Polio Vaccination Campaign Begins in Cuba
According to López Pérez, conditions have been created in all health areas of territory for the successful use of such a product which is considered safer by experts.
Cuba's INFOMED website and national media inform that applying this immunogen is a decision of the World Health Organization for the total elimination of polio in the world, thus contributing to the protection of children against that disease.
As for 54 years, Cuba will continue its national polio vaccination campaigns, orally, which guarantees the protection of children under three years and the corresponding reactivation of the vaccine once they are nine years old.
Taken from www.radiosanctispiritus.icrt.cu, and translated by Escambray