With a Paralympic record of 23.05 seconds, Cuban sprinter Omara Durand won the gold medal in the women's 200m T-12 event, her second title in the Rio 2016 Paralympics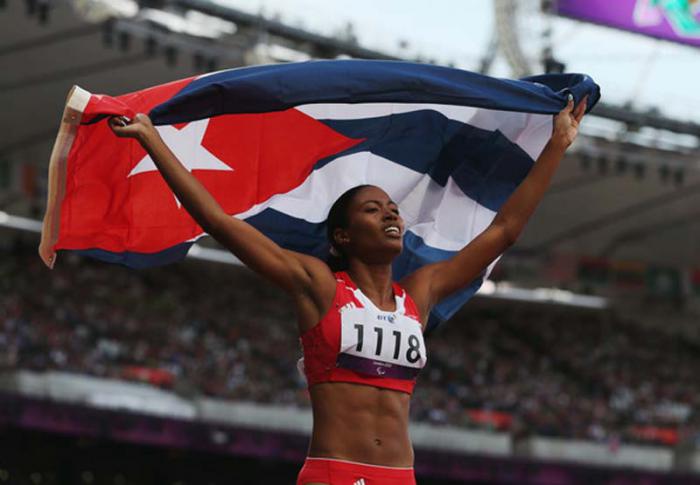 Durand, along with guide Yuniol Kindelan, showed again all her power at the Joao Havelange Stadium, where she confirmed the forecasts that put her as main contender for the crown in this event.
Following the Caribbean athlete were Ukrainian Oksana Botutchuk (23.65) and Azeri Elena Chebanu (23.80), respectively, according to the official website of the Games.
With this excellent performance, Durand is just one gold medal short to meet her personal goal on Brazilian soil, where she still has to compete in the 400m T-12 race, event she could also win.
In addition, with the record achieved today, Durand was just two
hundredths short to match her world record of 23.03 seconds, set at the world championship of Doha, Qatar, last year.
In that tournament, the Cuban sprinter won gold medals in the 100m, 200m and 400m T-12 events, a result she is very close to match at the Paralympics in Rio de Janeiro, where she also won the 100m race with world record of 11.40 seconds.
So far, Cuba totals three gold medals, one silver medal and five bronze medals in Brazilian soil, with golden highlight also for judoka Dalidaivis Rodriguez, winner in the 63 kg division.
Four years ago, in London, Cuba ranked 15th (9-5-3), which is its best historic performance in such contests.