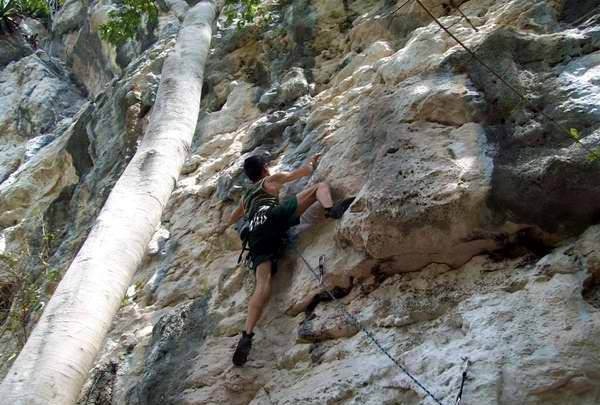 Remains of a Nesophontes, a mammal that became extinct hundreds of years ago in Cuba, were found during recent explorations in Pico San Juan, the highest point of the Guamuhaya mountain range, central Cuba.
Alejandro Romero Emperador, president of the Speleological Society of Cuba and founder of the Samá speleology group, said that the research results allowed to confirm that this species did not disappear until many years after the date set by Cuban literature. Emperador told ACN that in 1994 Samá researchers first found anatomical parts of the Nesophontes Micrus in this same area.
This animal lived in the island in times of the Spanish conquest, and these remains were taken to the Museum of Natural History of New York.
Fossils of this species have been only found twice in this region, that's why the new discovery is so important to enrich the fossiliferous heritage of the nation and to determine the exact period of its disappearance in the country, added the also delegate of the Museum of Nature and Man, in Sancti Spiritus.
He explained that investigations are very difficult to be undertaken in this virtually inaccessible site which is made up of vertical caves, so, the study and exploration of the region is very interesting for speleology matters in the island. The expert also reported the finding of anatomical remains of birds and arachnids, as well as a carnivorous plant of the genus Pinguicula which is currently threatened with extinction.
The members of the Samá group have discovered more than 330 caves in Guamuhaya, and have made outstanding researches such as the ones related with the three highest karst caves of Cuba (A6, Julio César y Furnia de los Perros), the deepest spelunca (Cuba-Hungary) and the world's largest stalagmite (67 meters high).
(Taken from ACN and translated by Escambray)