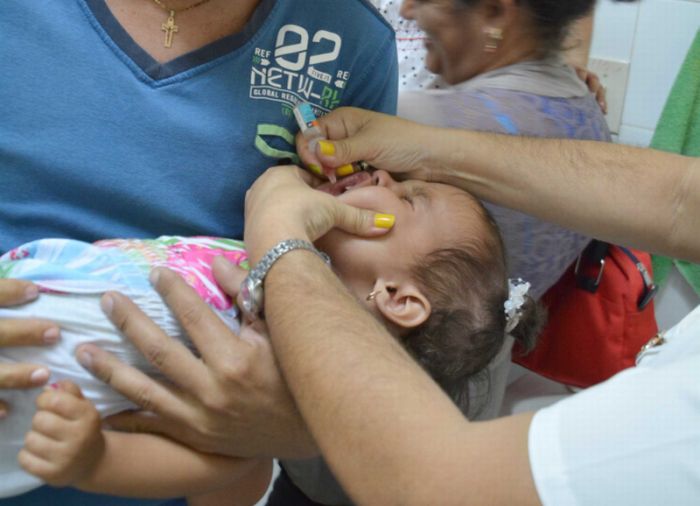 Since this Monday, March 28th, Cuban children are receiving the second dose of the vaccination against poliomyelitis, as part of the national campaign to eradicate this disease, which is carried out in the country since 1962.
According to official figures, the oral drug is now being given to almost half a million children, of which 372 000 856 are under three years old, who already received the first dose last February. On that occasion, the children were injected an inactivated vaccine, which incorporates all the viruses that cause the disease.
This strategy is part of the Strategic Plan fostered by the World Health Organization in order to eradicate poliomyelitis and its final phase between 2013 and 2018.
During the campaign, which runs until April 3, a reactivation of the vaccine will be administered to more than 119 nine-year-old children.
A few days ago, health authorities confirmed that Cuba has administered nearly 85 million doses of the vaccine since the first campaign in 1962.
This fact, they said, reaffirms the first Latin American country to eradicate the disease, which causes inflammation of motor neurons of the spinal cord and brain, paralysis, muscular atrophy and deformity.
The infant immunization schedule in Cuba includes vaccination against 12 other diseases. Most drugs are prepared local institutions.
Taken from PL and translated by Escambray (Aracelia del Valle). (Photos: Oscar Alfonso Sosa)