With 185-kilometer-per hour sustained winds and higher gusts, Matthews became a category three hurricane this morning and continues to intensify as it moves on Caribbean waters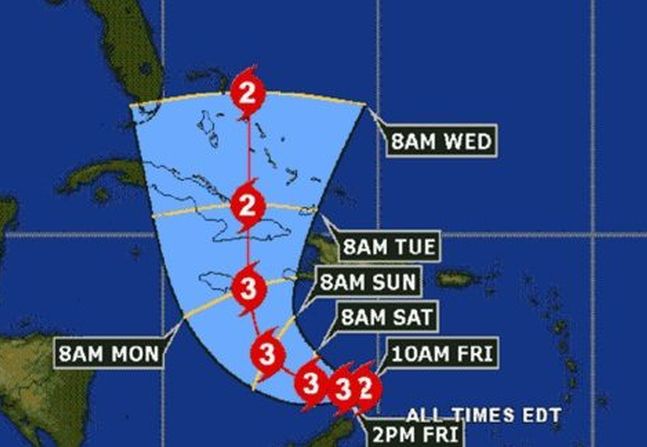 The latest advisory by the Cuban Weather Institute early on Friday said that Matthews was located at just 830 kilometers east-southeast of Kingston, Jamaica, and moving west at
22 kilometers per hour.
Over the next 12 to 24 hours, Matthews is expected to lower speed and head north-westwards on Saturday or Sunday to keep gaining intensity, what could increase its category.
The Weather Institute is closely following the natural phenomenon, which threatens to cross over Cuba at some eastern point on its way North, according to track models issued by hurricane services.