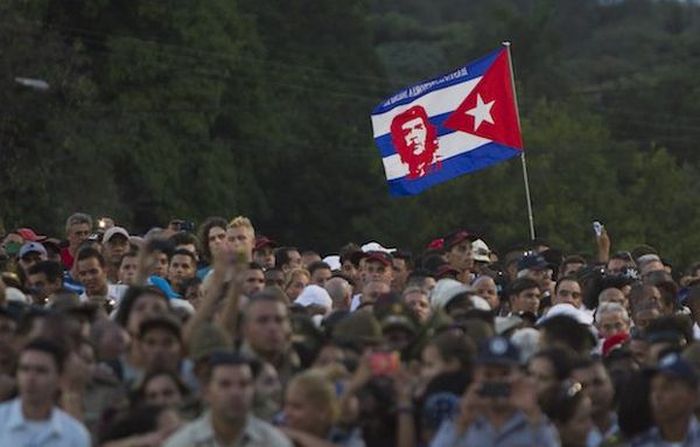 The historic Revolution Square in Havana city is the venue this Tuesday night of a large mass assembly tonight to pay tribute to Commander in Chief Fidel Castro.
Several heads of Government and State from all over the world as well as important personalities will join the Cuban people to pay a last tribute to Fidel Castro.
Top Cuban Leaders Honored Commander in Chief Fidel Castro
Posthumous Homage to Fidel Castro in Sancti Spiritus (photo gallery)
At 7 in the morning, November 30, the moving of the ashes of the Revolution leader
to Santiago de Cuba will begin from the Granma Hall at the Ministry of
Revolutionary Armed Forces headquarters, on the same route the Caravan of Freedom took back in
January 1959.
Cuban radio and TV networks will broadcast live the mass assembly and the beginning of the
moving of the ashes.