Machado Ventura Praises Tourist Potential of Sancti Spiritus
The potential of Trinidad to provide quality services to the growing amount of tourists that visit the region was highlighted by Jose Ramon Machado Ventura, second secretary of the Central Committee of the Party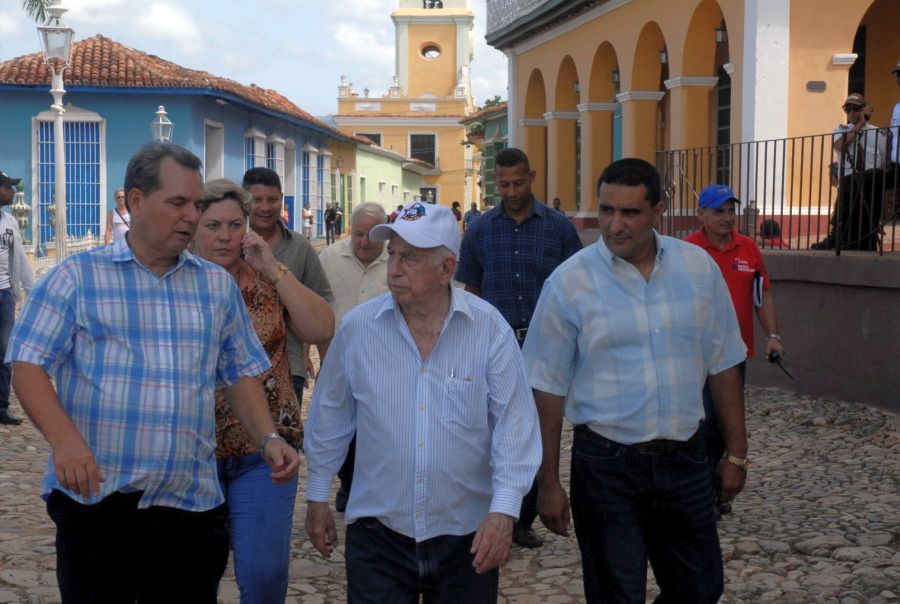 Accompanied by José Ramón Monteagudo Ruiz, member of the Central Committee and first secretary of the Party in Sancti Spiritus, and Teresita Romero Rodriguez, president of the Provincial Assembly of People's Power, Machado was informed on the actions undertaken to face the increase of visitors, which according to official reports might reach the figure of 10 000 tourists a day.
Duznel Zerquera, director of the Curator's Office of the City, referred to the program implemented to recover several mansions at the Valle de los Ingenios, considered Cultural Heritage Site by Unesco since 1988.
Machado Ventura also visited the Clínica Internacional Trinidad that provides services to foreign visitors, and the Tomás Carrera Galiano General Hospital, where he talked with health leaders and workers.
---
---
Make a comment
Escambray reserves the right to moderate comments which are disrespectful, offensive, vulgar, or that attempt against the dignity of either a person or a social group.
The mandatory fields are marked.