Eslinda Nuñez, winner of the National Film Award in 2011, who has performed  in some twenty pictures and over 50 plays, confessed that she learns a lot from beginners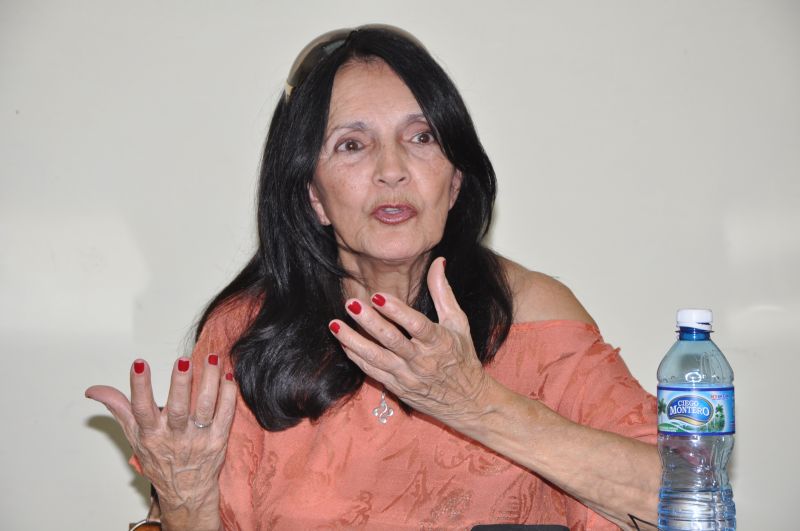 When I met Eslinda Nuñez in Escambray, I felt the fear of the beginner. What could I ask a woman who had already given dozens of interviews? How could I use the language so as to make her talk about stories outside her characters in films like Lucía, Memorias del subdesarrollo, Amada, Santa Camila de la Habana Vieja, or others performed by her in some twenty pictures and over 50 plays?
This lady, winner of the National Film Award in 2011, goes back in time again and again to talk about her very beginnings, about the teachings of Humberto Solás and Tomás Gutiérrez Alea, about those whose names are not that known but also made important contributions.
"My life has been a surprise for me", she said as she remembers her participation in films considered icons of the Cuban cinematography in which, she says, her participation was a twist of fate. Nevertheless, she thinks she was chosen thanks to her relentless preparation, her constant search for the change, for the new, for the latest updates on acting issues, no matter if they came from the last to arrive to the stage. "I learn a lot from beginners", she said.
After hearing this phrase I felt more at ease, because I'm a beginner myself not in acting, but in this passion called journalism. Between nerves and emotions, I had the chance the share an immensity of just two hours with Eslinda Núñez, beautiful, simple and warm woman that, despite her life story, prefers to sit among the apprentices. Eslinda's days are marked by the verb "to learn".