This September 19th, Cuban Comandante en Jefe Fidel Castro, received his Excellency Hassan Rouhani, president of the Islamic Republic of Iran, who made an official visit to our country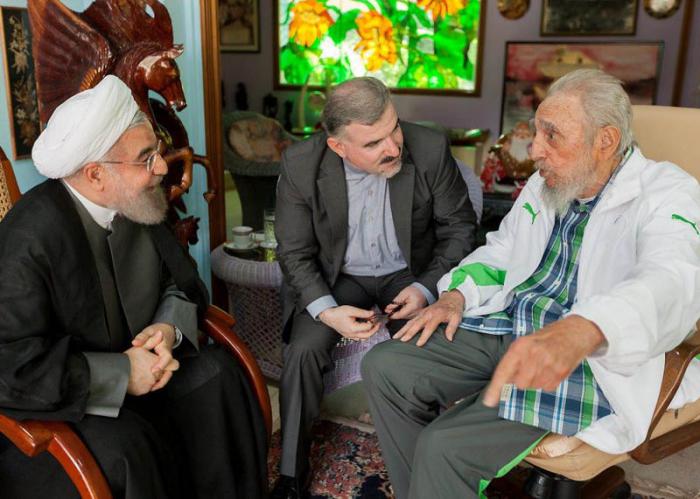 In a fraternal conversation, the distinguished guest expressed his satisfaction with the visit to Cuba, and reaffirmed his admiration of the country's struggle, accomplishments, and disinterested aid to other peoples.
The leader of the Cuban Revolution and the Iranian President analyzed the complex international situation, and emphasized the importance of food production, in a world increasingly threatened by climate change, a growing population, and the challenges to maintaining peace. The also discussed the role of governments and peoples in the face of these problems, especially that of younger generations in bringing about political, economic and social changes.
Fidel and Hassan Rouhani concluded the friendly encounter with their most sincere wishes for fruitful collaboration between the peoples of Iran and Cuba.