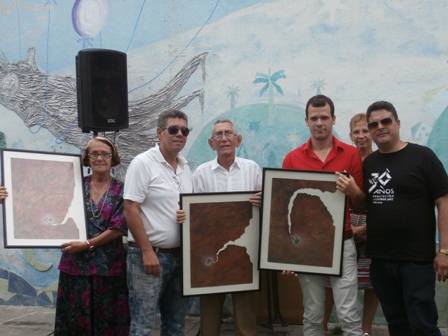 As it happens every year during the celebration of the International Book Fair in Sancti Spiritus, the Escribanía Dollz Cultural Alternative Center announced the winners of the International Love Letter Contest, the only one of its kind in the world.
This time, in which 5 470 letter were received, the first prize was awarded to Rosa María García, from the local municipality of Cabaiguán, who said that it was her students at the literary workshop who encouraged her to participate.
"The letter was written to a love that never arrived and that could have been my ideal love. Although, perhaps, as I already said, if it had existed, it would be torn into pieces like others", she added.
The second and third prizes were granted to Ricardo Gallego, from Sancti Spiritus, and to Dayron Rancaño, from the nearby province of Ciego de Avila, respectively.
The jury of the competition, which had to evaluate letters coming from 25 countries, also decided to grant recognitions in the international section to Mexican Yolanda Mestre, to Pedro Alberto Assef, a Cuban who lives in the United States, and to Raquel Carrasco, from Spain.