As the Caravan went by, people were somewhat disoriented, it was impossible not to feel distressed or at least thoughtful. In Sancti Spiritus, thousands waited for you for hours and have now spoken from their hearts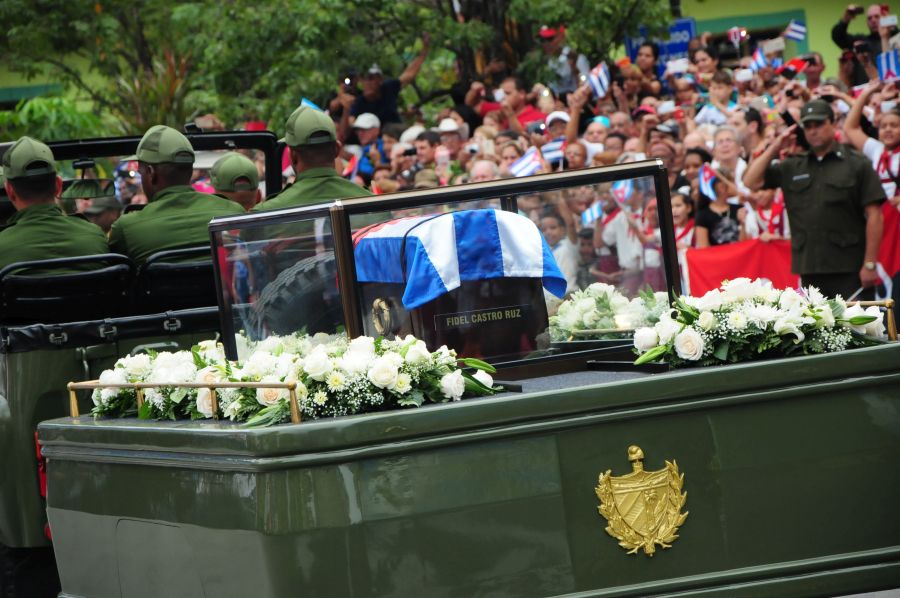 "Fidel leaves me speechless. The mere mention of his name brings tears to my eyes. I have never seen anything like this in my whole life, and I have lived quite a long time: I worked in workshops before the revolutionary triumph, I joined the clandestine struggle, and then I carried out all kind of tasks.
Fidel Returns to Sancti Spiritus: The Four Minutes that Shook the Park
"If I were to tell you everything I believe about that great man, I would need hours and hours. There is only one Fidel in the whole world", said Celestino Graham Graham —a retired worker who, although having Jamaican roots, was born and raised in Cuba— with the same sincerity he requests not to be asked so many questions in this moving moment.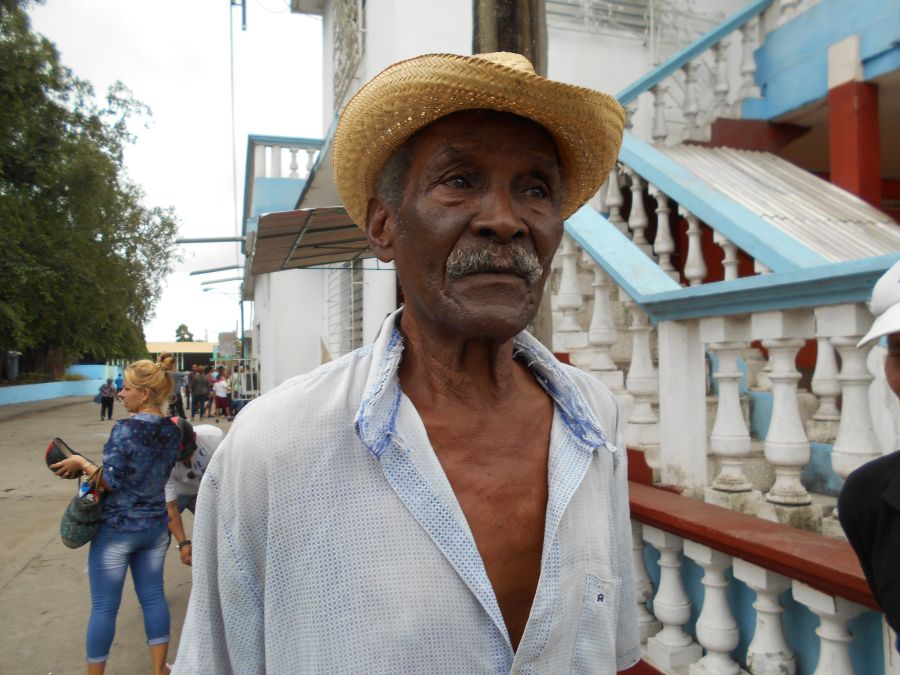 IT WAS THE LESS WE COULD DO
Ambrosio Domingos, Alvaro Nunes and Joao Pinto became Cuba this day. Like so many other foreign students, they embraced the words Hasta Siempre and shared the possibilities they have had to study Pedagogy-Psychology at the University of Sancti Spiritus.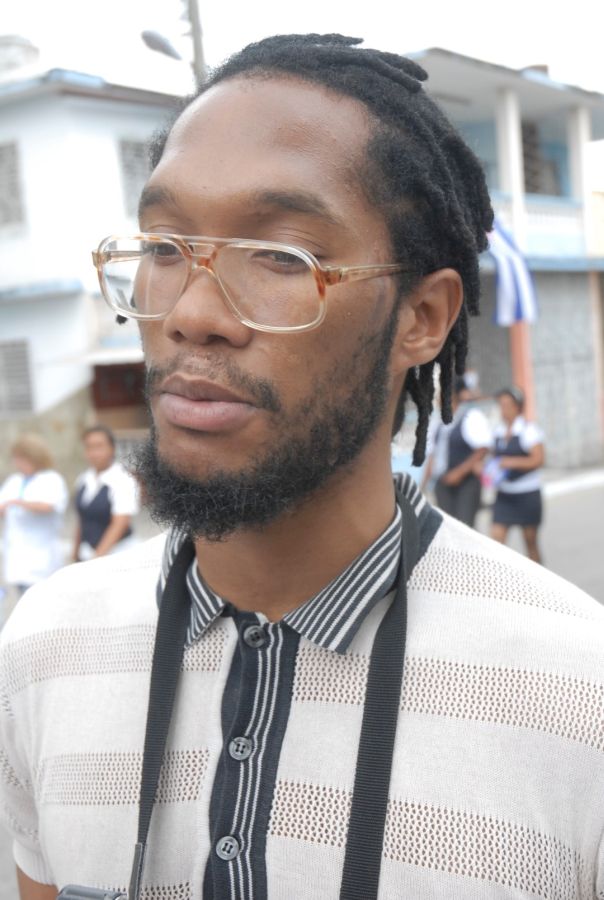 "We understand this pain because we have lived in Cuba", said Ambrosio Domingos. (Photo: Reidel Gallo/ Escambray)
Ambrosio referred to the common feeling of the group: "We understand this pain because we have lived in Cuba for the last few years. Commander Fidel was very supportive of Angola, he was giving the word of command in the battle of Cuito Cuanavale. For us this is the least we could do for the Cuban people".
FIDEL IS REVOLUTION
"I arrived at the place where the students of my school were gathered at six in the morning. They were all saying slogans and crying. I said to myself that I had to shout the name of Fidel. But when I saw him, I couldn't shout a word because I got a lump in my throat. I never met Fidel. I could only see him there, surrounded by flowers. I started to cry. This moment will be unforgettable for me. If I were to sum up Fidel in one word, I would define him as Revolution; when people help one another, that is what he has taught us", said Mariam González Rodríguez-Gallo, a high school student.