The historic leader of the Cuban Revolution, Fidel Castro Ruz, met with the Prime Minister of the Democratic Republic of Algeria, Abdelmalek Sellal, who is on an official visit to Cuba, which started on Wednesday, October 12th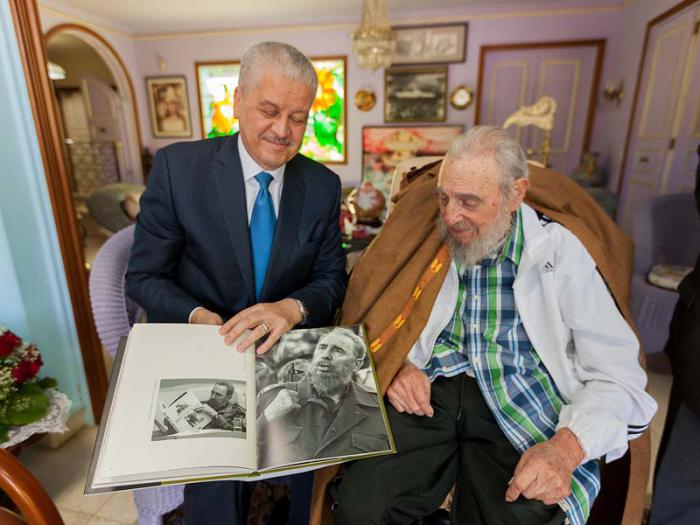 During the meeting, Sellal referred to the intimate friendship between the two countries and expressed warm greetings to the Cuban revolutionary leader on behalf of the government and especially the people of the North African nation.
Fidel Castro recalled meetings with Algerian President, Abdelaziz Bouteflika, an unconditional and loyal friend of Cuba, who sent a fraternal greeting.
He also recalled moments of Cuban internationalist cooperation with African countries, particularly with Algeria and stressed the challenges of the global community to safeguard peace, ensure food and the very existence of the human species.
Fidel Castro told the visitor that the unforgettable Hugo Chavez and Bouteflika will always be leaders of two revolutionary countries, one in Latin America and one in Africa. The Cuban Revolution received great support from Algeria in their fight against the U.S. blockade that has lasted more than 50 years.