Cuban Revolution leader Fidel Castro attended a gala held August 13 to celebrate his 90th birthday at Havana's Karl Marx Theater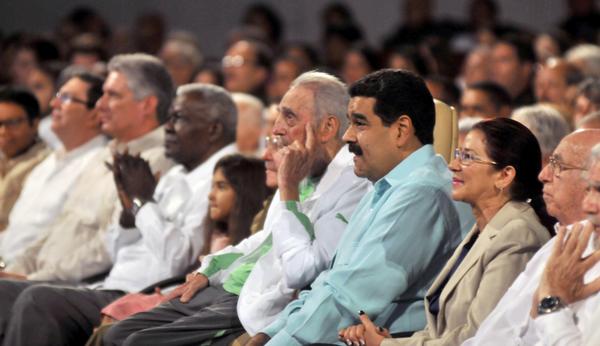 Some 5000 guests to the Gala shouted Fidel! Fidel! as he entered the theater and later sat down to watch the gala led by the Cuban theater company known as La Colmenita.
Accompanied by presidents Raul Castro and Nicolas Maduro, Fidel admired a children performance which highlighted his leadership of the Cuban Revolution, his personal treats and internationalist ideals.
During the gala, a screen showed images of Fidel in different moments and events over the past 50 years.
The children closed their gala by interpreting thesong "Que
Linda es Cuba" as it was voiced by all guests in the theater room.
Guests included Revolution veterans, heroes of the Republic of Cuba, government and Communist Party officials, members of political and grassroots organizations, and from different social areas, students and members of the diplomatic community.