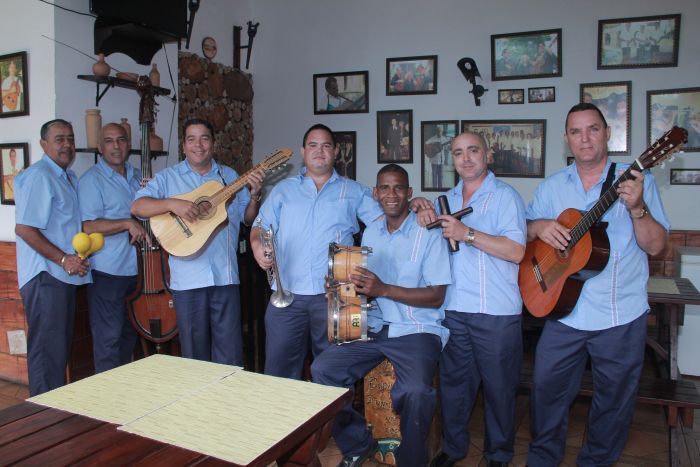 The Espirituano Septet gave a live concert on June 9 at the Principal Theater of Sancti Spiritus, to celebrate the 90th anniversary of the group. The concert was also attended by other traditional groups such as Semilla del son and Saroza Septet, from Trinidad, and Mi nuevo son and Rompesaragüey, from the capital city.
When referring to the concert performance, Juan Angel Hernandez Acosta, director of the musical group, said that it was an opportunity to exchange with some of the leading septets of the territory, where this kind of music has been popular for years.
The Espirituano Septet received the Shield of the City, the highest distinction awarded by the Municipal Assembly of People's Power of Sancti Spiritus, in the Solemn Session on occasion of the 502 anniversary of the village.
The group was first founded on June 10, 1926 in Tuinucu, by workers of the sugar mill of that town, headed by Bernal and Valeriano García brothers.