Joaquín Guzmán Loera, "El Chapo Guzmán," the world's most-wanted drug lord, has been arrested in Mexico, the country's government has confirmed to EL PAÍS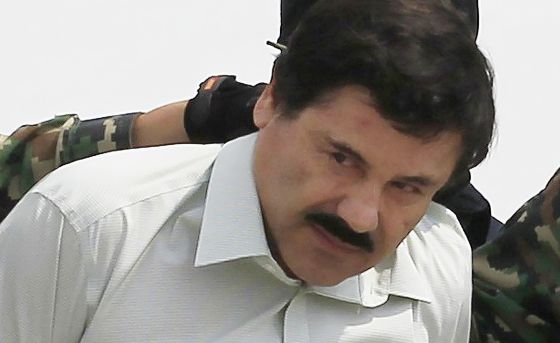 His capture, which was confirmed by Mexican President Enrique Peña Nieto in a Twitter message, brings an end to a huge manhunt that began on July 11 when the drug kingpin escaped from El Altiplano maximum security prison via a 1,500-kilometer-long tunnel dug under the facility.
"Mission accomplished: we have him," Peña Nieto wrote. "I want to inform Mexicans that Joaquín Guzmán Loera has been arrested."
His escape caused huge embarrassment to the Peña Nieto administration and turned El Chapo's recapture into the greatest challenge of the president's term of office so far.
The mission was finally accomplished in the early hours of Friday morning in the city of Mochis, Sinaloa state, when navy commandos burst into a property in the town. Five of El Chapo's bodyguards died in the assault, another six were arrested, while one soldier was injured.
Taken from http://elpais.com