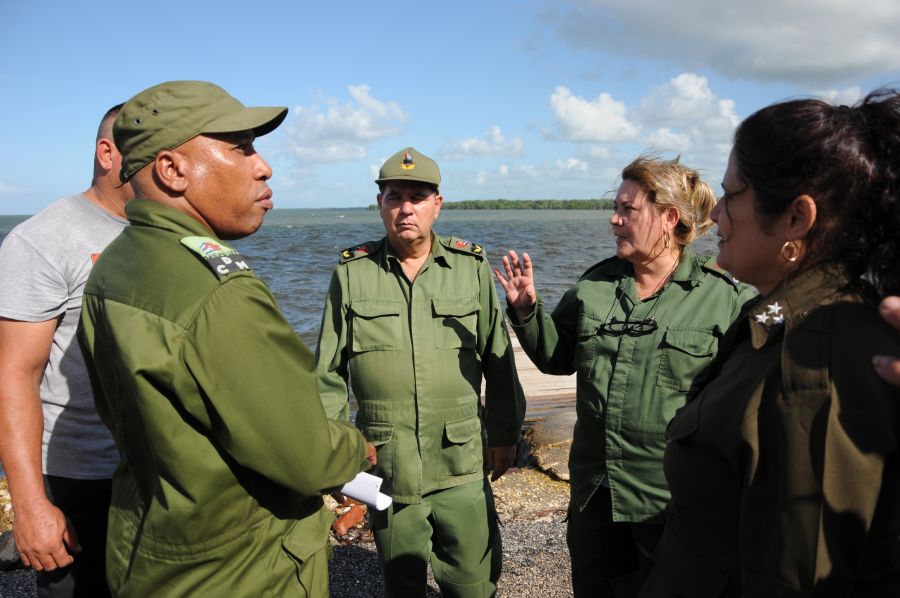 Due to the large area of clouds, rain and tropical storm winds, hurricane Matthew is likely to affect the northern coast of the Cuban central provinces. That's why, the Civil Defense National Staff issued and informative note which established the cyclonic alert phase from three in the afternoon on Tuesday for the northern municipalities of the island, including Yaguajay, in Sancti Spiritus.
The Provincial Defense Council (CDP) and similar local bodies have been activated for several days now to verify the fulfillment of the measures set out in the plans for disaster reduction issued by the National Civil Defense.
This Monday afternoon, José Ramón Monteagudo Ruiz, CDP president in the territory, toured several locations in northern Yaguajay, where he insisted on taking all necessary measures to prevent loss of life and properly protect the resources of the economy.