Cubans are paying tribute this Monday to the historic leader of the Revolution, Fidel Castro, who died on Friday, November 25th, at the age of 90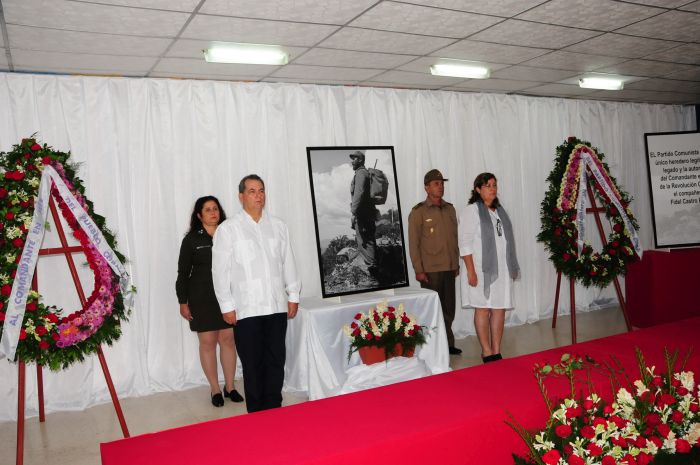 Across the country, Cubans will express their sorrow for his death and their will to continue the socialist process with the signing of an oath to fulfill the Concept of Revolution expressed by Fidel Castro on May 1st, 2000. The Jose Marti Memorial, in the Revolution Square in the capital, is the main area where Cubans will be able to pay their respects; crowds are expected. Another 12 sites have been provided in different areas of Havana for this purpose.
The opportunity for the people of Havana to pay their respects will be extended until tomorrow and will culminate in a mass rally in the emblematic Jose Marti Revolution Square, in the afternoon.
On Wednesday, Fidel's ashes will be taken on the same route as The Caravan of Freedom, of January 1959, to the province of Santiago de Cuba, a journey which will end on December 3rd with a mass rally at Antonio Maceo Square.
The remains of Fidel Castro will be buried on December 4th at the Santa Ifigenia Cemetery, in the city.
Since the Commander-in-Chief of the Cuban Revolution's death was announced by President Raul Castro in a televised address on Friday, messages of condolence have begun to arrive from leaders, personalities and citizens from all over the world.
His death has saddened millions of people worldwide, who have continued to express their sorrow through social networks and other media. Fidel is considered a model of a revolutionary, an exceptional human being and an example of resistance.