Cuban sprinter Omara Durand set a Paralympic record in the women's T12 100m in the qualifying heats of the athletics tournament corresponding to the Rio de Janeiro 2016 Paralympic Games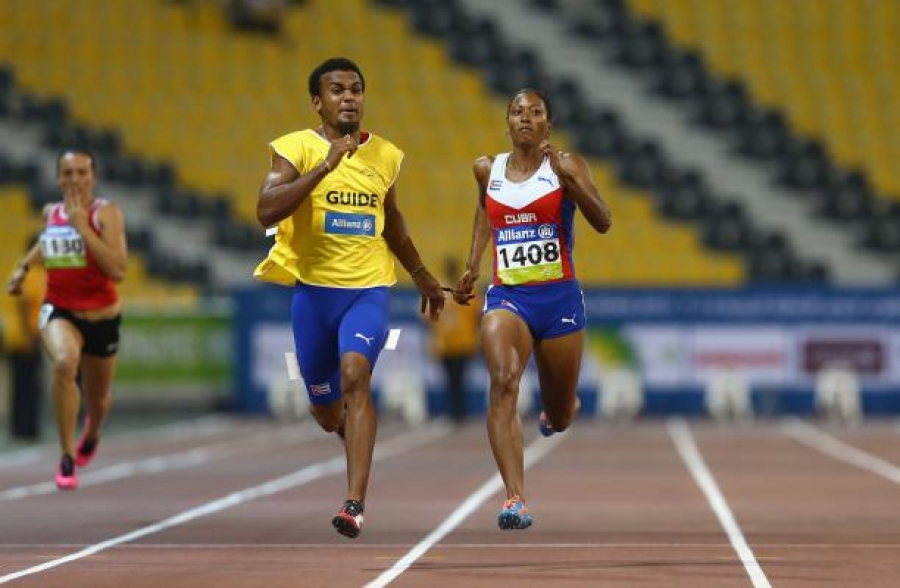 According to the official site of the contest, Durand, with her guide Yunior Kindelan, scored time of 11.58 seconds in the first qualifying round, and thus she advanced to the semifinals to take place tomorrow.
At the 2012 Summer Paralympics, the Cuban athlete won two gold medals, and this time she has a real chance to add three titles to her personal harvest as she reaches the carioca city with the precedent of having won three crowns (T12 100, 200 and 400 m) in the World Championship of Doha, Qatar, last year.
As if that were not enough, in that universal contest she set world records in those three events: 100 meters (11.48 seconds); 200m (23.03) and 400m (53.05) respectively.
The also sprinter Yunidis Castillo (women´s T47 Long jump) and weightlifter Leydis Rodríguez (41kg) will be Cuba´s other representatives today.
Four years ago, in London, Cuba finished 15th with nine gold, five silver and three bronze medals, which is its best historical performance in this kind of competitions.
In London 2012, Cuban exponents in athletics were the ones who contributed the most with seven titles and four silver medals, followed by judokas (2-0-2) and swimmers (0-1-1).
The Caribbean island is represented in Rio 2016 Paralympics by 22 competitors and a guide.