Cuban and Belgian parliamentary leaders considered bilateral relations between their legislative bodies as favorable and committed themselves to reactivate historic bonds, during talks in Paris, France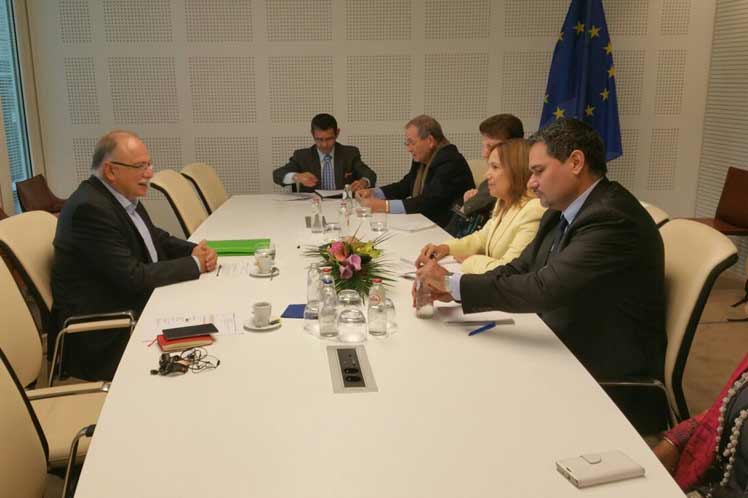 The information was known following a visit by a Cuban delegation, headed by Parliament Vice-President Ana Maria Machado to the Belgium's Federal Parliament.
The Cuban legislators were welcomed by Chamber of Representatives speaker Siegfried Bracke and by the President of the Foreign Affairs Committee Dirk Van der Maelen. The visitors also met with the Vice-President of the Inter-parliamentary Group in Friendship with Cuba, Philippe Goffin.
During the meetings, the Cuban parliamentarians briefed their Belgian colleagues about relations between Havana and Washington as they pointed out that the normalization of such relations requests the lifting of the US economic, commercial and financial
blockade of the island, according to a diplomatic release.
They also referred to the need that the United States returns the occupied territory in the Cuban province of Guantanamo and ends all subversive actions against Havana.
Parliament vice-president Ana Maria Machado recalled a recent called by world parliamentarians to address the US Congress calling for the end of the blockade of Cuba and for respect to the legitimate right of the Cuban people to build their own destiny.
The Cuban parliamentarians are meeting a tight working agenda which includes activities in Belgium and Luxemburg, and at the venue of the European Parliament.
The visit takes place as Cuba and the European Union advance bilateral relations, which includes parliamentary bonds.