Cuba won the title of the U-15 World Baseball Championship held in Iwaki, Japan, after beating 9-4 the host team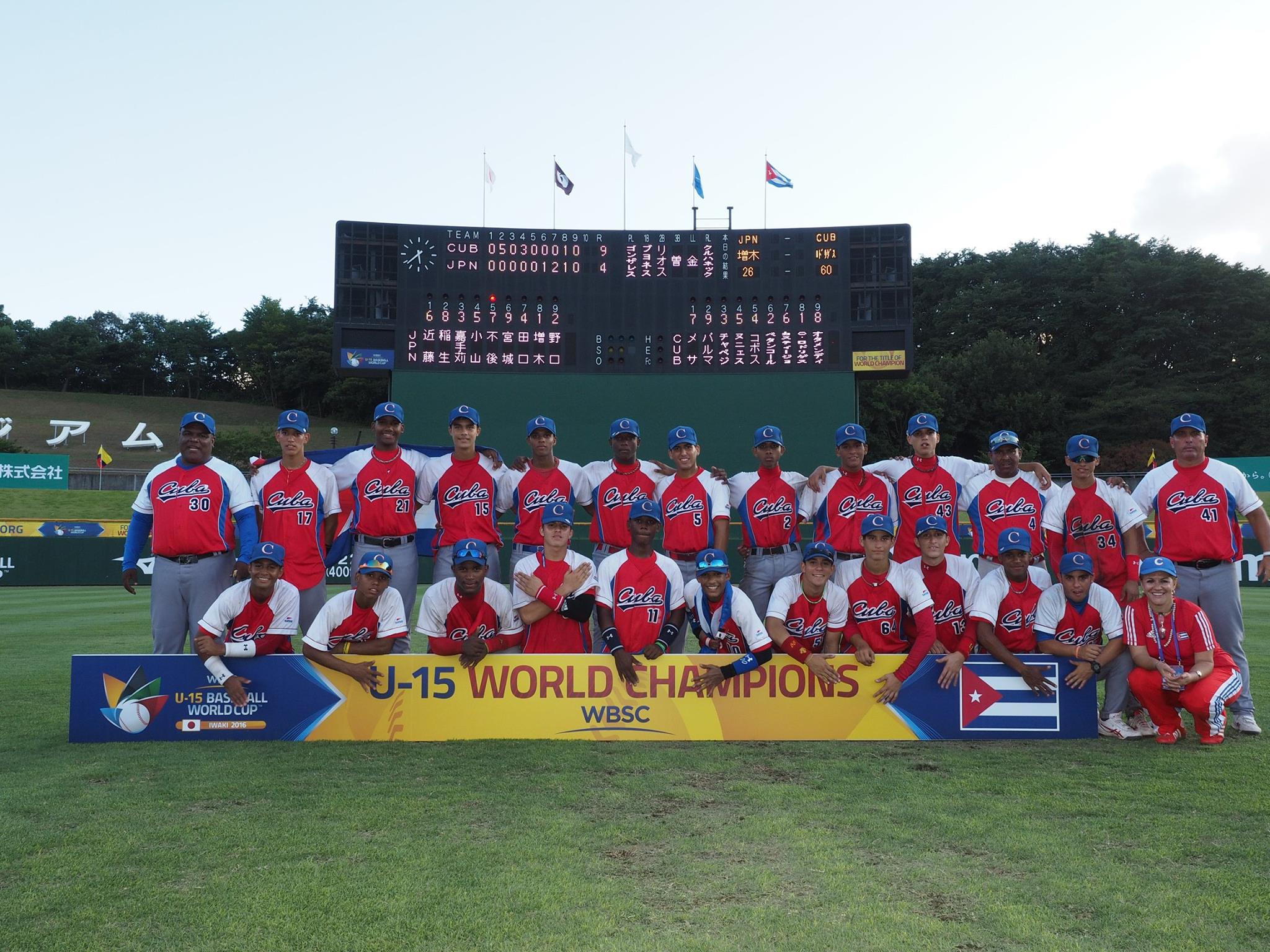 Cuba ensured the win thanks to an overwhelming offensive of 18 hits, with highlight for first baseman Loidel Chapelli, who hit 5 for 5 with three RBIs and two runs scored, seconded by outfielder Darian Palma, 3 for 5 and one RBI, and third baseman Franny Cobos, 3 for 5 with two RBIs and one run scored.
Livan Chaviano, Cuban starting pitcher, was the winner when allowing five hits and one unearned run in six innings, while Mazaki Oyokama took the loss after allowing six hits and five runs in just one inning and two thirds.
The bronze medal went to the US squad, which beat Panama 8-3, with the win to the record of Jared Jones and offensive highlight of shortstop AnthonyVolpe, who hit 2 for 4 with two RBIs.
In the first round of the tournament Cubans defeated in their debut
Colombia 5-0, lost 4-0 to Japan in the second game, then beat Australia 4-3 and lost 6-3 to South Korea, to finish the stage with overwhelming 11-1 victory over the Czech Republic.
But in the elite stage, Cuba remained unbeaten by successively defeating the United States (11-2), Panama (5-2) and Venezuela (4-2) to ensure its presence in the title discussion.