Head coach Victor Mesa insisted in the aspiration of the Cuban team to fight for victory in the game against the MLB side Tampa Bay Rays on March 22 at Latinoamericano Stadium in Havana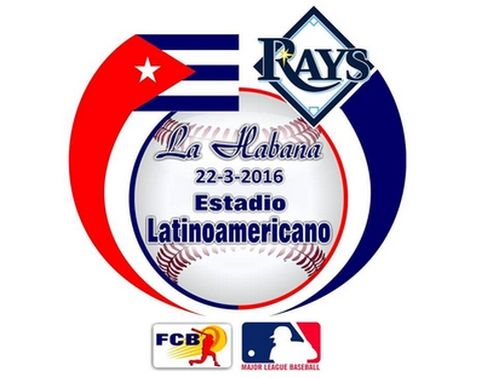 During a training session at Nelson Fernandez ballpark in San Jose de las Lajas (Mayabeque province), Mesa said the national squad will go for victory despite playing against professional players, tested in the main baseball circuit in the world.
He welcomed the rapprochement between Cuba and the United States, calling Tuesday's game as a step forward for the establishment of a system allowing Cuban athletes playing
in the northern nation in a legal and orderly manner.
The visit of the Tampa Bay Rays will be the second of an MLB squad to Cuba since 1999, when the Baltimore Orioles faced in the same field the national team in a exhibition match.
Speaking to ACN, pitcher Freddy Asiel Alvarez was pleased at the prospect of facing players of the major US baseball circuit, and said his side will seek to provide a good show to demonstrate the quality of Cuban baseball.
Catcher Frank Camilo Morejón noted that the game against Tampa Bay will prove that sport is one of the ways to continue the process for the restoration of relations between Cuba and USA.
It will be a great satisfaction for all athletes who are able to make the grade to participate in the game because there hasn't been a game of this magnitude since the visit of the Baltimore Orioles in 1999, said the catcher who plays for Industriales in the National Baseball Series.
After 17 years an MLB franchise will play again in Cuba, remarkable event that will be marked by the presence of US President Barack Obama.