The inhabitants of Bayamo, eastern Cuba, will hold a political and cultural ceremony to mark the 148th anniversary of the first time the Cuban national anthem was sung in public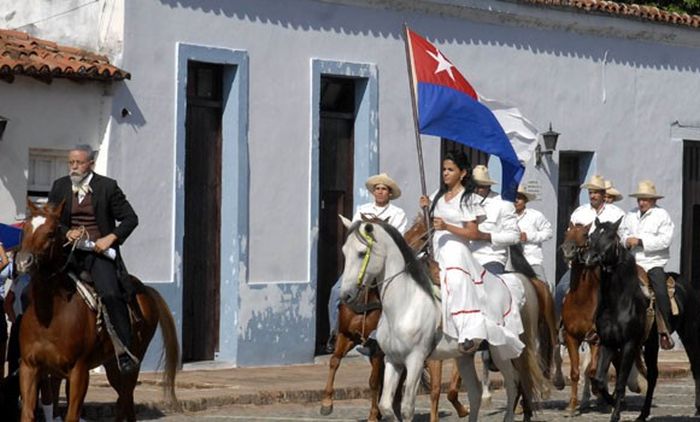 The activities will take place at the square next to the Iglesia Mayor de Bayamo, where on October 20th, 1868, after the Cuban revolutionary forces fighting Spain captured this city, Cuban patriot Perucho Figueredo wrote the letter of what it would become the National Anthem, and people gathered there start singing it.
As part of the ceremony a statue of the Cuban National Poet, Nicolas Guillen will be unveiled in the wax museum of this eastern city, the only one of its kind in the country.
Many of Cuban best artists will perform here today, including music bands like Pancho Amat y su cabildo del son, Maraguán, singers like Eliades Ochoa, Tony Ávila David Blanco, and Alicia Leal, along dancers, theater troupes and others
Cuba celebrates its Day of the National Culture on this date to remember that historic event.