Idalis Ortiz and Asley González placed Cuba second by countries in the Grand Prix of Havana after winning sceptres on the last day of a tournament attended by 386 athletes from 66 nations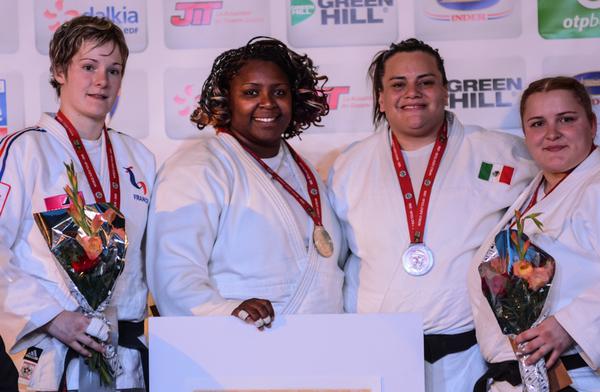 Cuba finished second with two gold, one silver and two bronze medals, surpassed by Russia (3-0-1), while Israel (2-1-0) was third.
These squads were escorted by Brazil ( 2-0-2), Hungary (1-4-2), Germany (1-2-2), United States (1-1-1), Azerbaijan (1-0-2) and Ukraine (1-0-1).
Ortiz and Gonzalez won crowns on Sunday in the + 78 and 90 kg, respectively, while Maricet Espinosa (63) earned the silver medal, and Dayaris Mestre (48) and Alex Garcia (+ 100) finished third.
Meanwhile, Melissa Hurtado (48), Gretel Romero (52) and Yalennis Castillo (78), who were fifth, as well as Ivan Silva (81), Maylin del Toro (83), Melissa Peñalver (70) and Yanisleidi Ponciano (48), sevenths, also grant points to the Caribbean side.
With these results, Cuba tied its performance in the previous edition of 2014, when they escorted the leader Georgia (3-0-2), but won less medals, because two years ago they totaled 2-2-4.
The event was attended by 231 women and 155 men in 14 divisions, and also had the presence of 55 Cubans by their condition of hosts.
Cuban coaches Justo Noda and Armando Padron described the tournament as successful because in addition to the medals and points achieved, they had the opportunity to participate with young judokas, who lack first class international experience.
23 of the 66 participating countries achieved medals and points for the world ranking towards the Olympic Games next August in Rio de Janeiro, where there will be 22 men and 14 women with direct tickets through this way.