One of the matters captivating the attention of deputies of the National Assembly of the People's Power was the expansion of Internet services on the island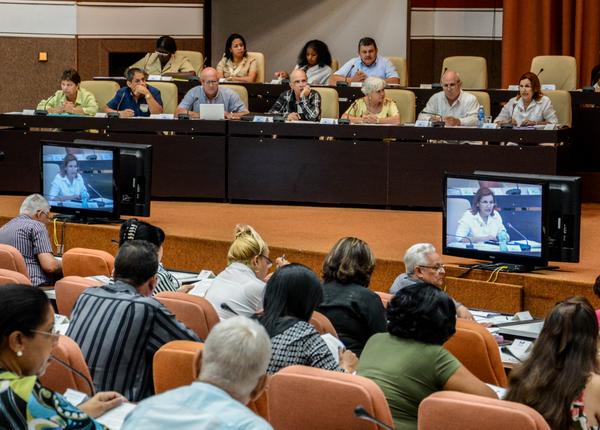 As it was made known, one of the main programs on which Cuba is working is Internet connectivity by way of public spaces. In this regard it was informed that there are now 125 WIFI areas, although it is expected that by the end of 2016 there will be another 80, Cubadebate reported.
Likewise, capacity in navigation rooms will increase, since by the end of the year there will be 655 facilities in entities of ETECSA (Cuba's Telecommunications Company), computer clubs, hotels and airports.
The Deputy Minister of Communications, Wilfredo Gonzalez, stressed that there has been a growth in the number of nauta accounts for cell phones, which has reach 10 million in its temporary modality and one million 200 thousand in a permanent way.
In addition, the Ministry of Communications works on expanding connectivity infrastructure for organizations and entities, among which works carried out with the ministries of Public Health, Higher Education, Agriculture and the Central Bank of Cuba stand out.
In the face of increasing connectivity in the country, the creation of sites with specific contents is still a major challenge. On this issue, the Redcuba, Ofertas, Andariego, Estanquillo and Cubaeduca Internet sites were announced.
With respect to the link to the network of networks from homes Wilfredo Gonzalez told Cubadebate that necessary conditions in terms of quality to provide this service don't exist yet.
Delays in repairing fixed service interruptions, failure to receive phone bills by customers timely, and the unavailability of terminal equipment and accessories were also analyzed.
Also known was that there is a persistent low level of solution to problems related to the demand of public services in areas of little or no telephonic density and the request of new fixed telephone services in residential areas, the solution of which depends, in its generality, on investments in the fixed network. Excessive waiting time and attention in commercial offices continues to generate discomfort in the population, and the delivery service of national (BPN) and international parcels (BIS) is affected by limitations to guarantee their transportation.
In assessing the impact of the computerization program on the island, Communications Minister Maymir Mesa said that although there is progress in this area "we are not satisfied because the Cuban people need more; you have to know what people want in order to meet their needs. "