Miguel Diaz-Canel, first vice-president of the Councils of State and Ministers, received on Monday afternoon His Excellency Mr. Augusto Ernesto Santos, minister of Foreign Affairs of the Portuguese Republic, who is on an official visit to Cuba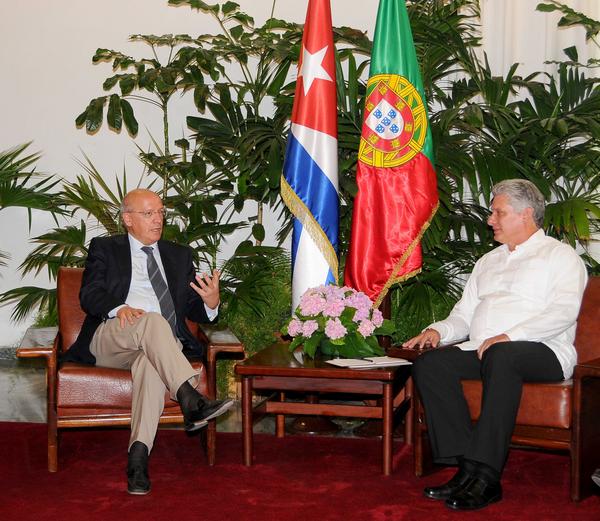 In an atmosphere of cordiality, they agreed to assess as positive the
state of bilateral relations and potential for development. They also talked about issues on the international agenda.
Accompanying the distinguished visitor was His Excellency Luis Faro, Portuguese Ambassador to Cuba, and Mr. Rui Gomes, head of the America Department of the Portuguese Foreign Ministry.
Cuba was also represented at the meeting by Rogelio Sierra, Deputy
Foreign Minister, Elio Rodriguez, director for Europe and Canada at the Ministry of Foreign Affairs, and Johana Tablada de la Torre, Cuba's Ambassador to Portugal.