Cuba Attends Conference on Disarmament in Geneva
Cuba denounced the existence of thousands of nuclear weapons on the planet that threaten to extinguish the human species, and called on all nations to work for nternational peace and security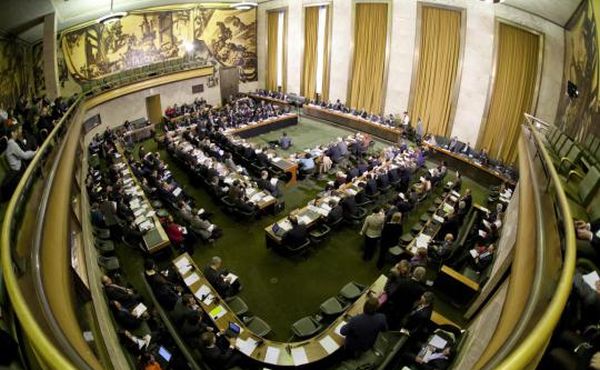 The Director General of Multilateral Affairs and International Law of the Ministry of Foreign Affairs of Cuba, Pedro Núñez Mosquera, spoke today at the High Level Segment of the Conference on Disarmament, where he reaffirmed the position of Cuba in favor of the prohibition and total elimination of all nuclear weapons.
Núñez Mosquera stressed the importance of adopting an international convention providing for the prohibition and elimination of all nuclear weapons and highlighted the initiative presented by Cuba in the United Nations General Assembly for convening a High-Level Conference on Nuclear Disarmament no later than 2018.
The high official of the Cuban Foreign Ministry stressed the importance of adopting a work program of the Conference on Disarmament to allow to break the deadlock this body has have for two decades and advance negotiations on various issues on its agenda in compliance with its mandate as a UN body to negotiate legally binding international instruments on disarmament.
On the other hand, he highlighted the unified position of the region in favor of nuclear disarmament and recalled the adoption of the Proclamation of the Latin America and the Caribbean as a Zone of Peace in the Second Summit of the Community of Latin American and Caribbean States (CELAC) held in Havana in 2014, as a sign of commitment of the region with peace and a nuclear weapons free world.
Núñez Mosquera denounced the existence of thousands of nuclear weapons on the planet that threaten to extinguish the human species and called on all nations to work in multilateral organizations to achieve international peace and security.
---
---
Make a comment
Escambray reserves the right to moderate comments which are disrespectful, offensive, vulgar, or that attempt against the dignity of either a person or a social group.
The mandatory fields are marked.