Cuba's Informatics Association gathers the computer science and communication professionals graduated after 1959 that were dispersed in other organizations, institutions and companies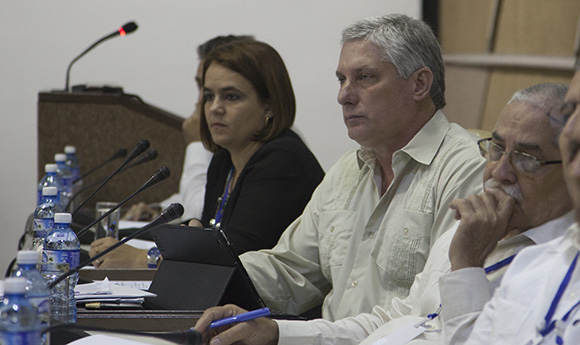 In an interview with ACN, the Deputy Rector of the University of Computer Sciences (UCI) and President of the Organizing Committee Ailyn Febles Estrada said that the creation of this new social organization was a dream that has finally come true.
The Association, she said will allow an important group of professionals that were not previously registered to contribute to the process of modernizing society in terms of informatics and the country's economic and social development.
In addition, she added, this will help to learn on the individual needs of each and satisfy their training interests, transmitting knowledge, participating in scientific events among others.
Febres Estrada stressed that the organization has five important strategies: a Knowledge Management program that looks in identifying the strengths of its professionals and search in what are the solutions that are dispersed throughout the country that are feasible to socialize.
The specialist added that this will continually generate a list of problems and information for its members.
The second is related to the Training and Certification, she said, while the third includes international cooperation and is closely tied to the rest because in addition to establishing relations with similar organizations it will contribute to the economy with some programs and international projects.
The forth is related to technology, said Febles, which will touch basis with how the Informatics Association will work starting the exploitation of all the existing software and applications in the country.
The last program, said the Deputy Rector of the UCI, is service, conceived for the attention of it personnel and motivations for others to join the association.
These five programs, she pointed out, gathers criteria and problems reported by 80 percent of the member during the development of the assemblies created in the provinces.
Febles Estrada recalled that the bases for the country's informatics policy were launched during the first Workshop on Computer Science and Cyber Security held in February of 2015 debated in the presence of a group of experts that worked on how to implement the measures.
This policy, she said included the announcement for the creation of the Informatics Association. The main ideas on the functional bases were known and the beginning of the creation process that will conclude on Tuesday with the election of a new Directive Board of the Cuban Informatics Association and the 35 members of the National Council, 15 of them, according to statues, reserved for the provincial presidents.