Ciego de Avila reached their third win of the final play off and now appears within walking distance of Cuban baseball title when beating 6-5 Pinar del Rio in match held at Capitan San Luis stadium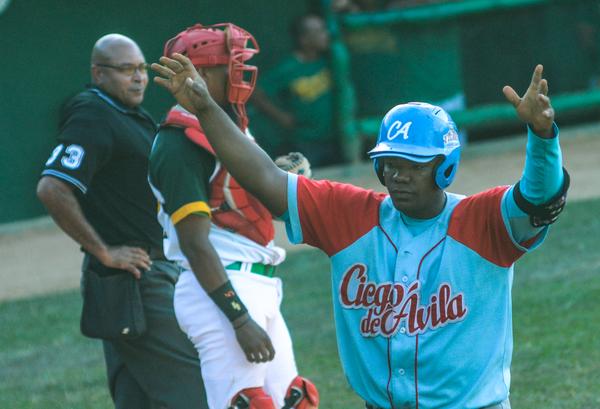 The Tigers opened the score in the third inning when Raul Gonzalez was driven in by Yorbis Borroto's single off local starter Yosvani Torres.
Torres left the mound in the fourth inning after allowing three hits which combined with two errors made by Pinar del Rio's defense led to three runs of their opponents, the first of them driven in by Guillermo Aviles's sacrifice fly and the other two by Robert Moirán's single.
In his first start against Ciego de Avila in the final play off, Yosvani Torres took the loss by allowing six hits and four runs —two unearned— in three and two thirds innings.
The current national monarchs returned to the charge in the sixth where they scored twice thanks to a double by Yorelvis Charles and homer of catcher Osvaldo Vazquez off reliever Frank Luis Medina.
The winner Dachel Duquesne easily pitched during the first two thirds of the game, but in the seventh inning he was replaced by Alberto Bicet after allowing a run driven in by Pedro Luis Dueñas.
Pinar del Rio scored thrice versus Bicet in the in the eighth inning, runs driven in by Yusniel Ibanez, Yordanis Alarcon and Michael Gonzalez.
The local side scored once in the ninth inning but then the closer Yennier Cano came in and the dangerous Yosvani Alarcón was out in fly to leftfield to seal Ciego de Avila´s victory and he earned the save.
Ciego de Ávila will send to the mound today their ace Vladimir García in search of the fourth and decisive victory in the grand finale of Cuban baseball championship, while Pinar del Rio will use Erlis Casanova to seek their first win in the series for the title.