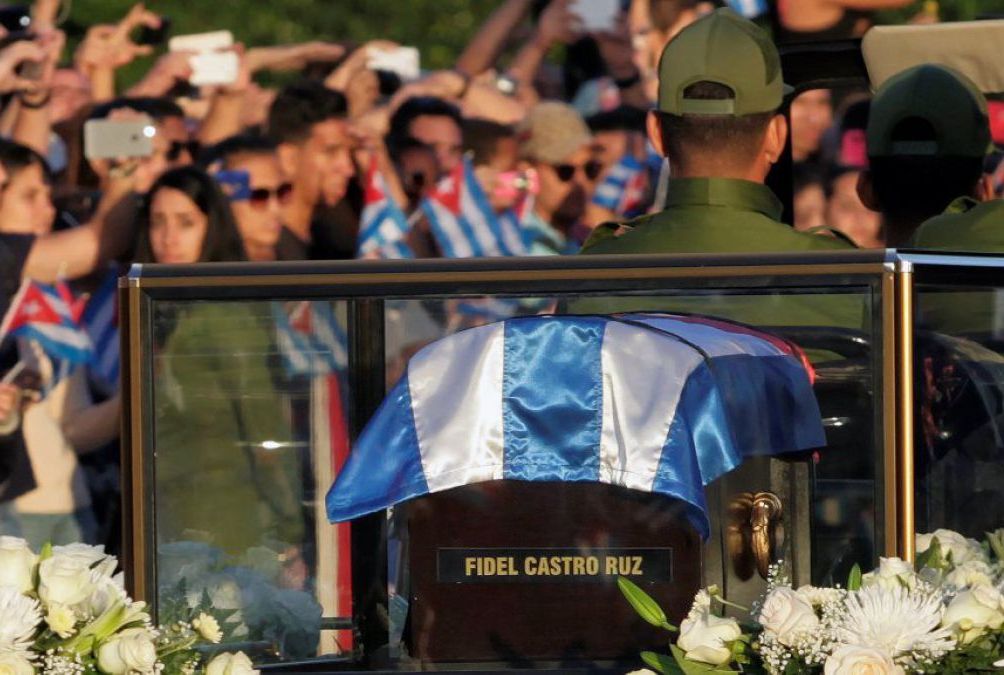 The cedar urn embraced by the Cuban flag and surrounded by white roses with the ashes of Fidel Castro arrives this Thursday in Sancti Spiritus, central Cuba, as part of the route planned from Havana to Santiago de Cuba to recall the Caravan of Freedom, headed by the Commander in Chief during the first days of the revolutionary triumph of 1959.
On both sides of the Central Highway and along the 71 kilometers between the limits of this province with the neighboring Villa Clara and Ciego de Ávila, the people will go to bid farewell to its historic leader.
Commander in Chief Fidel Castro Pays Last Visit to Sancti Spiritus
The route includes the municipalities of Cabaiguán, Sancti Spíritus and Jatibonico, although the rest of the territories will be also represented in this tribute.
Students, workers, housewives, pensioners, peasants … arrived since very early to this historic route with Cuban and 26th of July flags, photographs of Fidel and a deep sorrow inside their soul in order say the last goodbye.
The Caravan with the mortal remains of Fidel, in his pilgrimage from the Ministry of the Armed Forces in the Cuban capital to the Santa Ifigenia Cemetery in Santiago de Cuba, will travel about 1,000 kilometers.