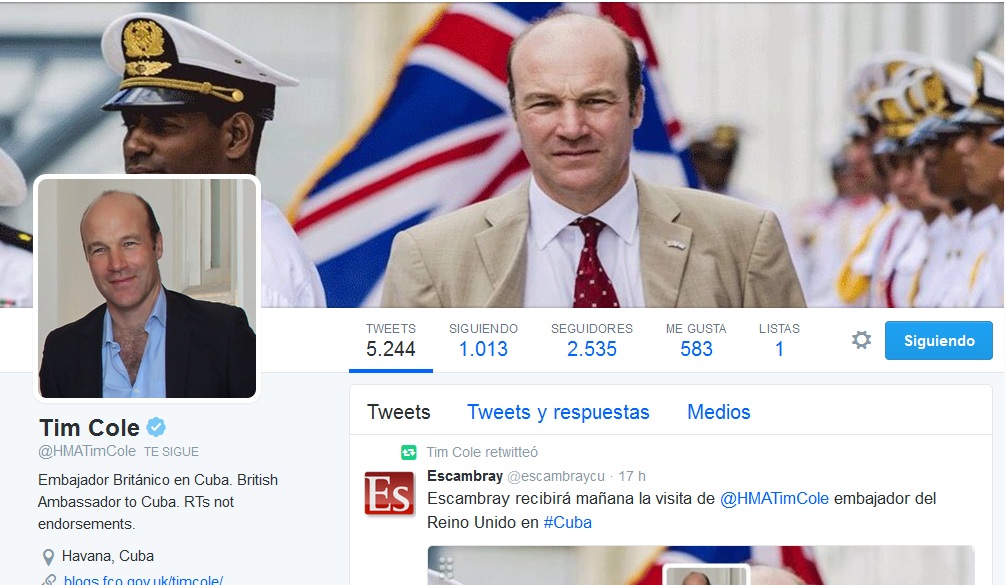 British Ambassador to Cuba, Tim Cole, visited this Wednesday the headquarters of Escambray newspaper, in the central province of Sancti Spiritus, with the express purpose of establishing a dialogue on the practice of journalism in this media outlet.
Yesterday afternoon Cole himself confirmed his visit to Escambray in a message posted on the social network Twitter, where he's got an account for four years now, with a remarkable group of followers.

Meanwhile, the local newspaper echoed the announcement with a welcoming message to the diplomat.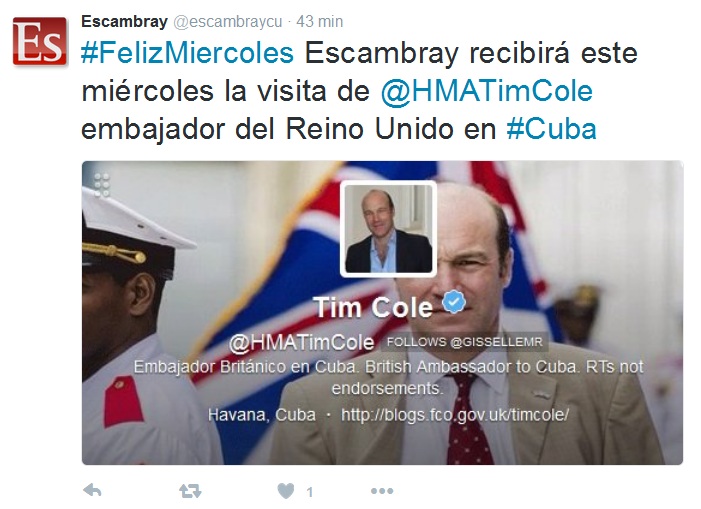 Immersed in the process of rapprochement between public, political and media agenda, Escambray tries to comply with the guidelines of the Political Bureau of the Party for the improvement of the informative efficiency, efforts which were recently noted by Miguel Diaz-Canel Bermudez, first vice president of the Councils of State and Ministers, during a visit described as historic by the journal's staff.