Amelia Peláez del Casal, born in the municipality of Yaguajay, Sancti Spiritus, is considered one of the most outstanding plastic artists of Cuba
The 120th anniversary of the birth of Amelia Peláez del Casal, one of the greatest Cuban plastic artists, has been covered with an incomprehensible mantle of silence. His birthday has not been taken into consideration neither in Yaguajay, her birthplace, nor in Havana, the place where she lived since very young until her death in 1968.
Amelia Peláez, who was born in 1896, in Yaguajay, during the war of independence, belonged to a family with some financial capacity. Her father, Manuel Peláez Laredo, came from Havana and settled down in the small town, where he acquired prestige as a physician.
Her mother, Carmela del Casal y de la Lastra, received a good education which allowed her to master English and French, attend an American private school, develop drawing skills, and raise her 10 children. It is said that the future artist was rather introverted and was characterized by her power for observation and her capacity for making her own decisions.
Since she was a child, she devoted her free time to painting. A distant relative from Havana once brought her a brush and colors which she used to recreate the countryside of Yaguajay. These were decisive steps in the shaping of her future artistic personality.
In 1915, when she was 19 years old, the family went to Havana. Her father became ill, and, since he was the only doctor in town, he said he had no time to recover himself, so he decided to move. But one year later, he passed away. Amalia began to attend the San Alejandro Academy of Fine Arts, where she was welcomed by master painter Leopoldo Romañach (1862-1951), one of the most renowned academic artists of the time.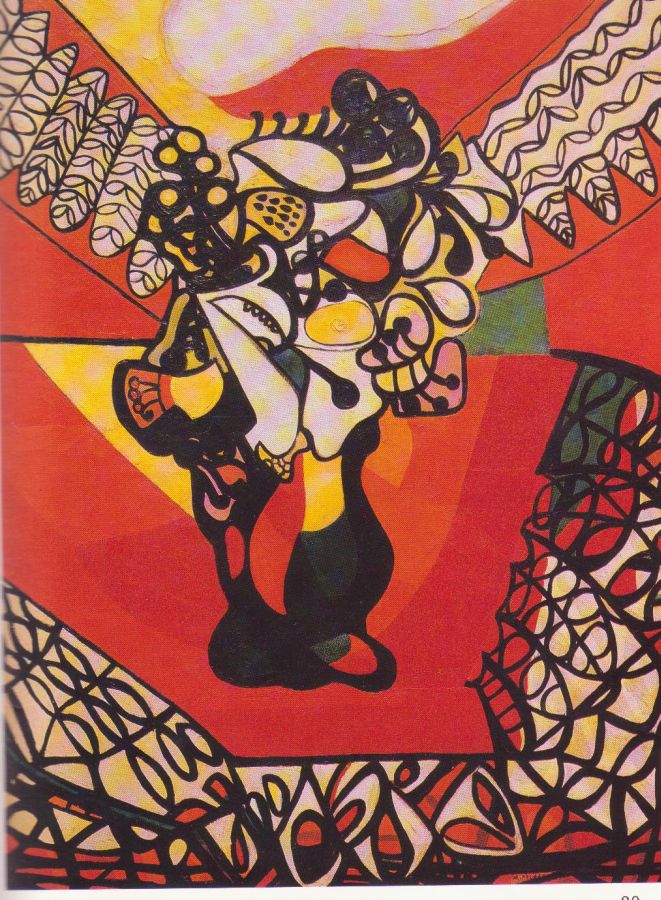 During this period, Amelia painted landscapes of Havana's countryside. Several of her first landscapes are exhibited in the National Museum of Fine Arts. It is said that she was one of Romañach's preferred pupils. He recommended her for a scholarship in the United States, in 1924, and then in Paris, in 1926.
Upon returning to Cuba from France, seven years later, she met with her former professor. She came with another view fuelled by the first European avant-garde. One of her sisters commented that the meeting between the two of them was respectful. He carefully examined each of the paintings made by Amelia in Paris which had been displayed on the walls of the living room. His opinion was scathing: "Amelia, you paint this way now, but I know you can paint differently". Despite the amicable good-bye between the two of them, they never saw each other again. In 1935, she exhibited, for the first time in Havana, the novel paintings that had been misunderstood by her professor. Amelia's personal exhibition had such an impact, that her house started to be visited by the intellectual vanguard of the time. Back then, she suffered from acute deafness, which made her more self-absorbed.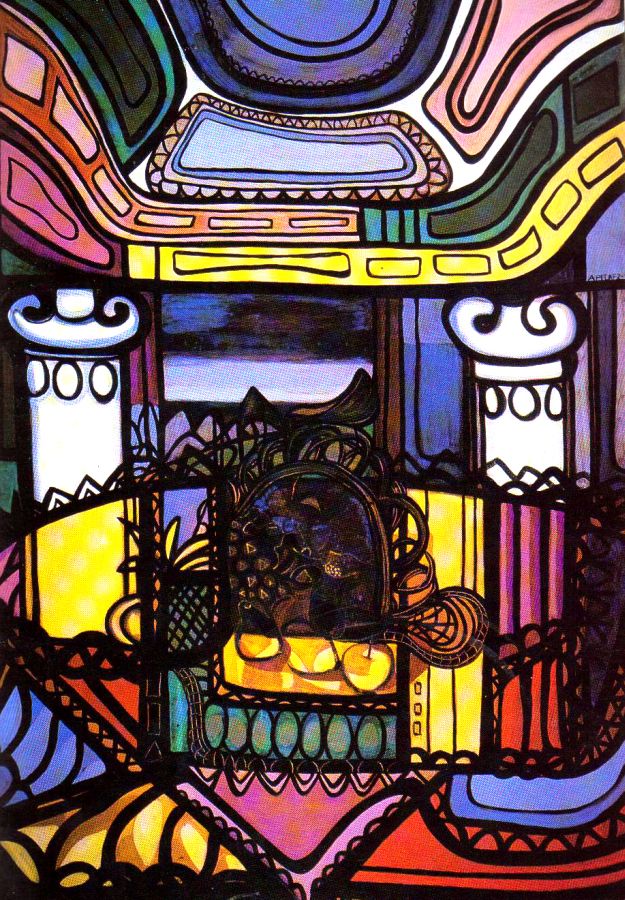 In France Amelia managed to do studies with Russian painter cubist Alexandra Exter. Later on she continued studies in L'Académie de la Grande Chaumière. She once confessed that her style was influenced, above all, by fauvist Henri Matisse (1869-1954) and by cubist painters Pablo Picasso (1881-1973) and George Braque (1882-1963).
Amelia Peláez's style aligned with the polemics of the time concerning the directions to be taken by the art in Cuba. It was the time of political disillusion after the fall of Gerardo Machado and the search for the Cuban identity from transcendentalist positions outside the frustrated social struggles as it is seen in Verbum, Espuela de Plata, and Orígenes magazines. Such search of the Cuban identity under formalist concepts different from the emancipatory utopias previously proclaimed in the Avance magazine were synthesized by Amelia when painting the forest and tropical fruits framed by colonnades, stained glasses, and railings, which are broken into multiple planes characteristic of cubism.
Amelia became famous both inside and outside the island. She was first known as a painter and then as a ceramist and muralist. She was able to offer another vision of the plastic arts in Cuba from the perspective of our idiosyncrasy saturated with bright light, variegated line, strong colors and sensual immanence. Amelia is definitely the universal artist immersed in her own existence as a Sancti Spiritus-born human being, and as a Cuban.