US Secretary of Transportation, Anthony Foxx, described as historic the signing of an agreement that regulates direct flights between USA and Cuba, for its potential impact on bilateral relations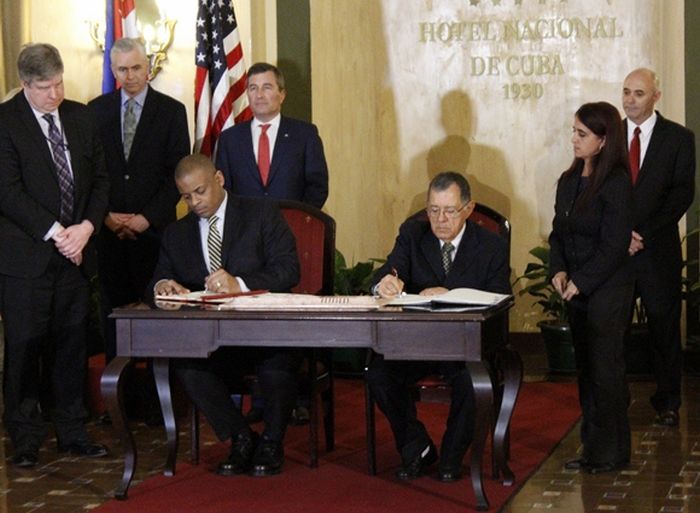 This agreement 'represents a critically important milestone in the efforts to normalize relations and strengthen the links between both peoples', Anthony Foxx said.
The memorandum of understanding signed today by Foxx and his Cuban counterpart, Minister Adel Yzquierdo, will allow 20 regular daily US flights to Havana, a figure that will reach 110 flights by the end of the year.
In addition, charter flights will continue. Until now all flights operating between both countries were charter flights. The governments of USA and Cuba announced on December 17, 2014 the start of a process to normalize their relations.
Since that date, the flights from the US to Cuba increased by 54 percent, according to the Secretary of Transportation.
For Anthony Foxx, this measure confirms the commitment of both sides to normalize bilateral ties, but still remains as a major obstacle the anti-Cuban blockade, that Washington imposed since 1962, despite extensive global rejection.