In 18 Cuban National Championships, Cepeda averages 329, with 265 homers, 1740 hits, 1014 RBIs and 1107 runs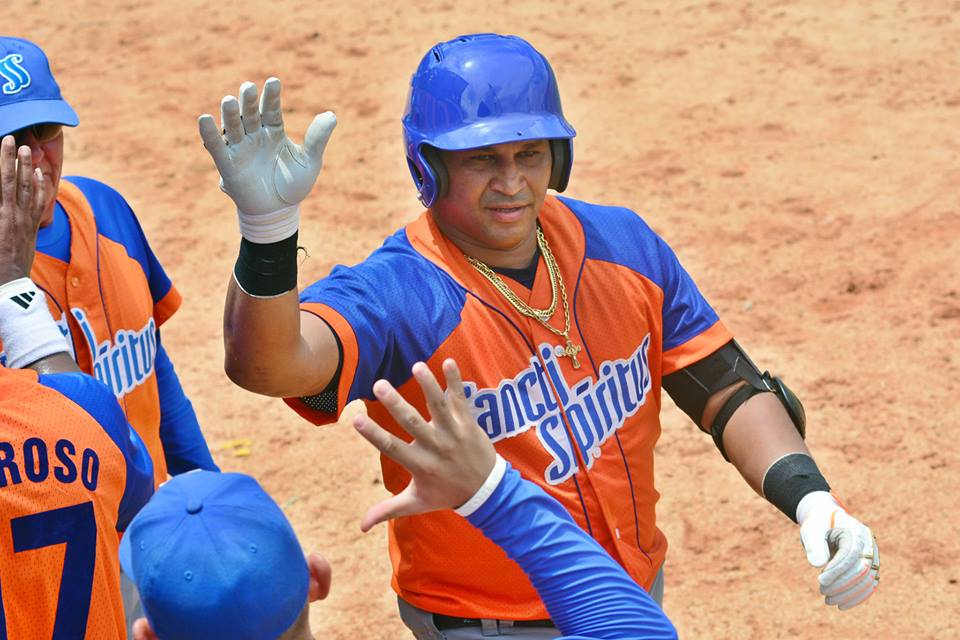 After being announced as part of the eight-players reserve of Sancti Spiritus baseball team for the 56th edition of the Cuban Baseball Championship (SNB, for its Spanish acronym), Frederich Cepeda confirmed Escambray newspaper that he would be part of his team's line-up for the tournament that started last Sunday in seven parks of the country
Cepeda, who underwent surgeries in his right knee and elbow in the present year, will be an asset for the squad of the Cuban central province since the very beginning of the national classic as designated hitter and fourth batter of the team lead by Mario A. Zulueta.
Aged 36, the international player had thought to return on October, taking into accounts previous experiences of other baseball players and athletes who went through Tommy John surgery. That is why the news of his comeback surprised fans and specialists present in Ciego de Ávila's José Ramón Cepero park.
In a key season for those who try to represent Cuba in the 4th World Baseball Classic, Cepeda's return may be interpreted as he is highly motivated to be included in the national team for such an important event.
Sancti Spiritus-born player is Cuba's best batter in WBCs with average of 449, 548 OBP, 855 SLU, and 1403 OPS, adding up the editions of 2006, 2009, 2013. He has also 31 hits, 15 EBHs, 23 RBIs and 17 runs.
In 18 National Championships Cepeda averages 329, with 265 homers, 1740 hits, 1014 RBIs and 1107 runs. His contribution to Sancti Spiritus will be crucial as the team debuts on Monday in double session before Ciego de Avila.