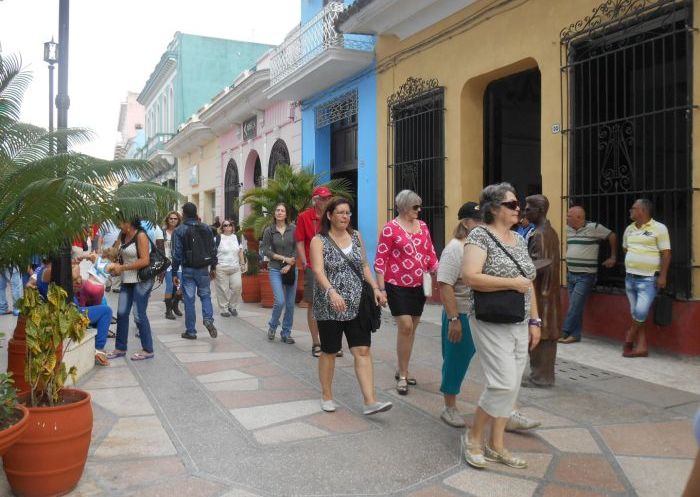 The current high tourism season has confirmed in Sancti Spiritus the growing trend of the sector in recent years, a fact that could be granted as a tangible response to the Guidelines of the Economic and Social Policy of the Party and the Revolution
About 131,100 tourists are expected to visit this central Cuban territory from November to December, according to Gean Trocones Durán, a trade specialist at the Delegation of the Ministry of Tourism (Mintur) in Sancti Spíritus, who highlighted the actions undertaken to ensure an efficient high tourist period.
The strategy included the revision of contracts with the different tour operators and the follow-up of a group of deficiencies identified by Mintur during inspections made to the territory.
The maintenance and repair of a large number of out-of-order rooms in hotel facilities, as well as the creation of new products and the improvement of others already established is also worth noting.
Germany, France, Italy, Canada, the United Kingdom and Spain are supposed to be top source markets in the current season, scheduled to run until 30 April, Gean Trocones said.
In November, five of the more than 80 cruise ships expected to arrive in the territory were welcomed in the port of Casilda, Trinidad.
In line with the sustained development of the sector in recent years, Sancti Spíritus must surpass the 686 400 visitors so far received in 2016, which would be equivalent to a 24 percent increase over 2015.