The acquisition of sports equipment and uniforms for
athletes at high prices in third countries is among the damages suffered by Cuban sport because of the US blockade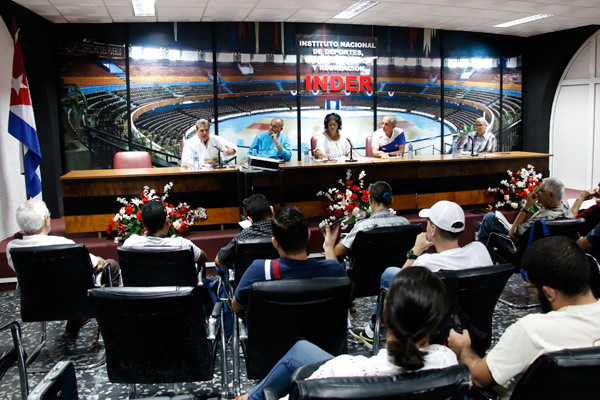 At a meeting of executives of the National Institute of Sports, Physical Education and Recreation (INDER by its Spanish acronym) with the press at Havana's Sports City Coliseum, it was also explained that because of this unjust policy, the constant
refusal of visas to Cuban athletes to participate in events headquartered in USA remains.
José Monteagudo, INDER High Performance specialist, pointed out that due to such cruel measure; they are forced to look for
clothing and sporting equipment in nations of Europe and Asia, with major economic losses.
He also referred to the limitations on scientific exchange, because visas are denied to many Cuban specialists to attend conferences on American soil.
Pavel Pino, director of the Institute of Sports Medicine (IMD by its Spanish acronym), said next December 1st marks 50th anniversary of that center and in all that time they have suffered the damage of the economic, commercial and financial blockade imposed by the US.
We have never been able to import necessary equipment of chromatography and immunoassay, reagents, supplies and technologies, and bring them from US territory would
be less expensive, stated Pino.
He added that due to the negative effects of that obsolete measure, the expenses of IMD and the Anti-Doping Laboratory has
tripled, up to figures close to a million dollars annually.