Cuba enjoyed a landslide victory in the United Nations when 191 out of 193 member states voted in favor of a resolution against the US blockade of Cuba that has lasted over 50 years.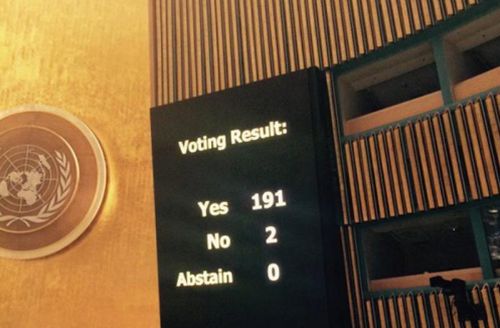 UN: Cuba Denounces Full Implementation of US Blockade
As usual, the United States and Israel voted nay but this time isolation was complete, when Marshal Islands, Micronesia and Palau, that abstained last year, voted in favor of Cuban proposal.
This is 24th consecutive time the vote favors Cuba in its claim to have the economic, financial and commercial blockade the United States imposed on the Caribbean island nation in February 1962.
Despite having restored diplomatic relations with Cuba last July, the United States has kept this policy against Cuba, that even its President Barack Obama acknowledges it has been a failure.