Turkish Economy Minister Nihat Zeybekci expressed his country's intentions to invest at Mariel special economic zone and stressed the opportunities for commercial exchange.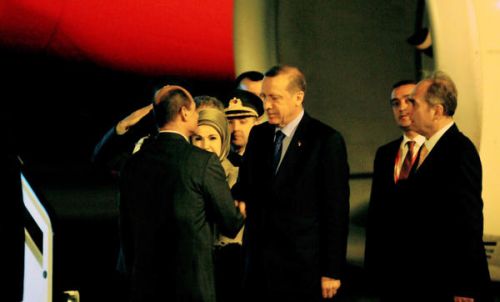 The Turkish minister attended the Cuba-Turkey Business Forum, held Wednesday in Havana, in the context of the visit here by President Recep Tayyip Erdogan, who was accompanied by a large business delegation from his country.
The business forum served to inform the visiting Turkish delegation about trade and investment opportunities on the island and to exchange information on the Turkish market in order to introduce Cuban products in that country.
Bilateral trade exchange between Turkey and Cuba include cocoa derivatives, cigarettes, pharmaceuticals, and other products. Such exchange has been calculated at 34 million dollars, a figure both countries could increase with the enhancement of bilateral cooperation.
In this regards, the Cuban Chamber of Commerce and Turkey's Foreign Economic Affairs Council signed a memo of understanding to further expand bilateral collaboration, PL news reported.
The president of the Turkish institution, Omer Cihad Vardan, expressed his hope that with the signing of the memo on Wednesday, both parties can identify areas for new bilateral accords.
Meanwhile, acting Cuban Foreign Trade Minister Antonio Carricarte favored the increase of bilateral collaboration projects, the visits by Turkish entrepreneurs to Cuba and the two-way exports of goods according to the possibilities of each country.