About a thousand members of solidarity-with-Cuba groups came to Sancti Spiritus during 2014, which exceeded the number of foreign visitors received in the previous year, said sources of the Cuban Institute of Friendship with the Peoples (ICAP).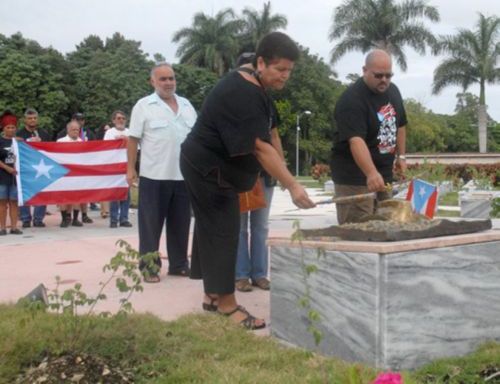 Raúl Cardoso Cabrera, delegate of that organization in the territory, mentioned some of the solidarity brigades that were welcomed here during the last 12 months such as the Primero de Mayo International Brigade; the European Jose Marti;  the Ernesto Che Guevara, from Canada; and the Juan Rius Rivera, from Puerto Rico.
These groups had the opportunity to share with students, workers, and many of them knew about the benefits of the Revolution in the health, educational, and social security fields, Cardoso Cabrera added.
Also in 2014, ICAP was in permanent exchange with the over 650 foreign students who receive college education in this central Cuban territory. Likewise, the involvement of this institution in the fight for the return of Gerardo, Ramón and Antonio, is worth noting.
This year, the non-governmental organisation will continue denouncing the damages caused to Cuba by the over five decade US blockade, while fostering solidarity links with visitors, foreign students, and people from other countries who live in the region.
 Taken from AIN and translated by Escambray