Sancti Spiritus Dayaris Mestre will represent Cuba in the 48 kg division at the Pan American Games in Toronto, Canada, scheduled for July 10 to 26.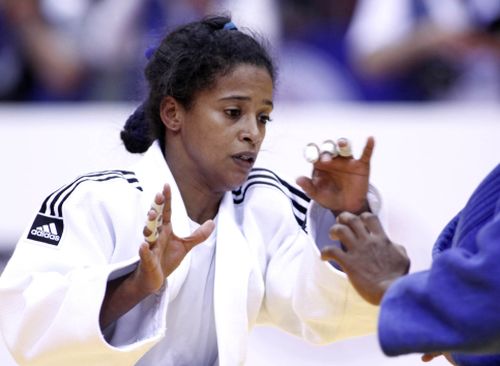 The stellar Idalis Ortiz (+78 kgs), London 2012 Olympic champion and double world champion in Rio de Janeiro 2013 and Chelyabinsk 2014, leads the Cuban women's judo team.
Along with Ortiz, the squad also includes Onix Cortés (70 kilos), world bronze medallist in the Russian city, Ronaldo Veitia, head coach of the national team, told ACN.
Yalennis Castillo (78), Olympic champion in Beijing 2008 and third seat in the Grand Prix of Havana 2014, also stands out on the side.
The list of those chosen for Toronto is completed by Dayaris Mestre (48) and Aliuska Ojeda (57), silver and bronze medallists in the Cuban capital, in that order, Gretel Romero (52) and Maylin del Toro (63).
While expressing confidence in a good performance in the Canadian city, Veitia lamented the absence of two other great athletes, Yanet Bermoy (52), Olympic and world medallist, and Maricet Espinosa (63), who finished third in the Grand Prix of Havana, in both cases by injury.
About the preparation prior to the multisport event, the prominent trainer said the coming 19 he will go with Ortiz and Mestre to the Masters Championship in Morocco – May 23 and 24-, which includes the 15 best athletes of each division in the world ranking.
In this regard he noted that after that the entire team will undergo a training base in France before going to Hungary, venue on June 13 and 14 of the Grand Prix.
Back in Havana, they will have a training camp in the eastern province of Holguin until July 2nd, last phase of the preparation for Toronto , he said.
Another important commitment this year is the world championship in September, in Astana, Kazakhstan, where he hopes to attend with a strong team.