Over 7 million pesos have been earmarked in Sancti Spiritus, central Cuba, for investments in the health field, said authorities from that sector in the territory.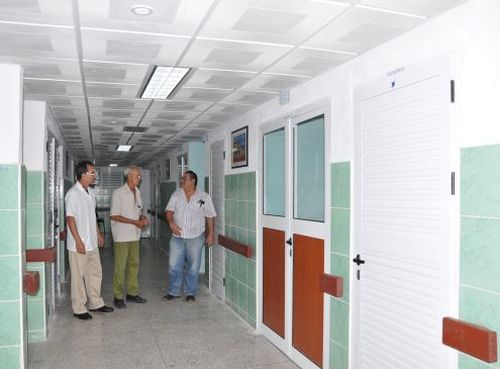 Gonzalo Crespo Rodríguez, vice-director of investments at the Provincial Health Board, told Escambray about the construction works scheduled for this year in Camilo Cienfuegos General University Hospital.
Although this is the largest investment among those already underway, there are other health facilities included in the building program such as the Dental Clinic of Fomento, which hasn't been repaired for a long time.
"We will be working in all of the health institutions because our purpose is to improve the conditions in all of them", said Crespo Rodriguez.
In 2014, construction activities were carried out in several local medical facilities including doctor's offices, pharmacies, municipal hospitals, and nursing homes.