The 8th Friendship Festival was started this Friday night in the Provincial Delegation of the Institute of Friendship with the Peoples (ICAP), in Sancti Spiritus.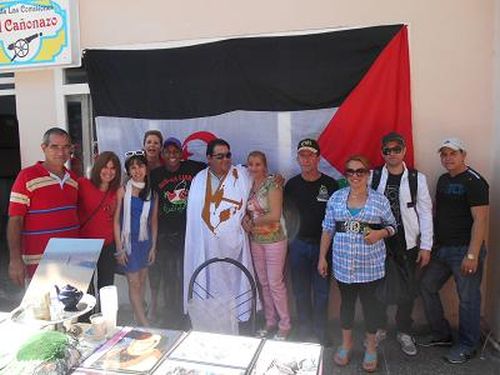 This festival is traditionally convened by the Ernesto Che Guevara Solidarity-with-Cuba Brigade, made up of foreign students who study in this territory.
The three-day event  is held under the slogan "MANOS TODOS SOMOS CINCO" ("HANDS WE ARE ALL FIVE"), which expresses the fraternity and unity of our peoples in the fight against terrorism, and the unjust sentences imposed on the Cuban Five.
According to the members of the brigade, it's an opportunity for them to show their gratitude to the Cuban people, their second homeland, for making us cultured men and women able to become free.
Received from ICAP and translated by Escambray.