The number of women and youth candidates nominated for the position of delegates to the Municipal Assemblies of the People's Power has been reported as greater this year in Sancti Spiritus.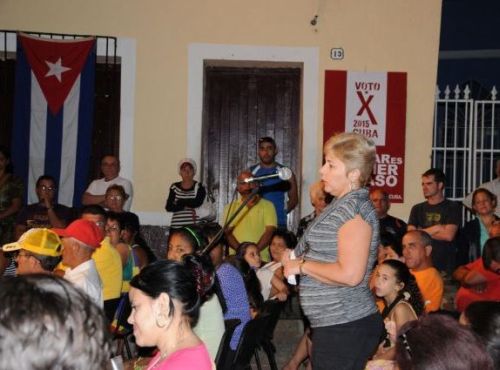 Orelbe Jacomino Ramos, president of the electoral commission in this province, stated that out of the 1 360 nominees, 470 are women, and 286 are young people. This time, the quantity of delegates proposed to be ratified in their respective posts, is also larger, he added.
The photos and biographies of the candidates are to be exhibited in public areas from this week on, so that the residents of the different neighbourhoods get to know them better. This will definitely facilitate the vote in the upcoming partial elections, scheduled for April, 19th.
Jacomino Ramos said that the electoral rolls are being currently verified with the support of the Committees for the Defense of the Revolution (CDR) organization.
According to the program of the process, the people who will work at the polling stations are to be trained for ten days during the first days of April.