Thousand residents of Sancti Spiritus staged the traditional torch parade to mark this year the 162 birthday anniversary of Cuban National Hero Jose Marti.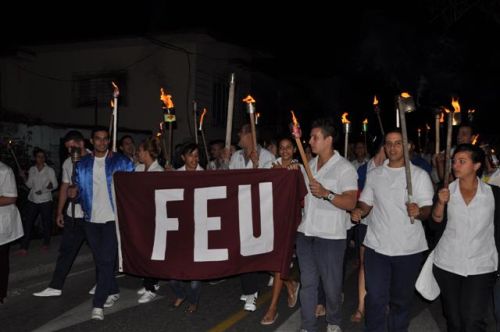 A crowd of students from local universities and from other educational institutions led the march along with political and governmental authorities. The torch parade also saluted the 10th Congress of the Youth Communist League, to be held next July in Havana, and which will be dedicated to the historic leader of the Revolution, Fidel Castro Ruz.
The President of the University Student Federation (FEU) in the territory, Alejandro Clemente Triana, addressed the participants, and referred to the tradition which was began in Cuba 62 years ago with the generation of Fidel Castro.
This Wednesday morning, younger students also honored the Cuban Hero when they took part in the also traditional pioneer parade.