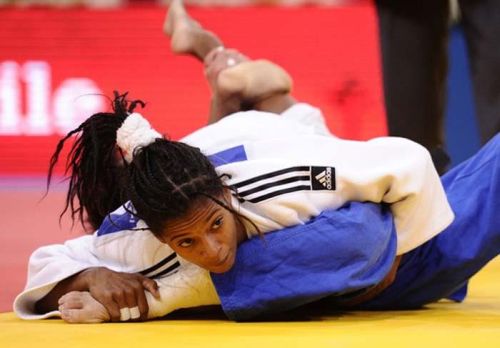 Sancti Spiritus has already secured nearly twenty tickets, while hoping to add a few more before July.
The already-classified group of athletes is led by locals Eglys de la Cruz (shooting), and Yosbani Veitía (boxing), who are both also qualified for the 2016 Olympic Games, in Rio de Janeiro.
Other outstanding athletes will be once again attending this kind of competition. They are basketball players Yamara Amargo and Marlene Cepeda; rowers Janier Concepción and Eduardo Rubio; canoeist Serguey Torres, along with Yuraima Vera and Rosalí Harris (field hockey), Dayaris Mestre (judo), Rolando Cepeda (volleyball) and Adrián Puente (archery).
Sancti Spiritus sprinter Yaniel Carrero, and hammer thrower Yirisleidis Ford will be attending the Pan American Games for the first time ever, along with gymnast Rafael Rosendi, judoka Greter Romero (52 kilos), softball player Martha Torres, and sprinter Osmani Uriarte.
This central Cuban territory will be also represented in the Parapan American competitions with Yangalini Jiménez (judo) and Osdani Madrigal (swimming). Wrestling referee Franklin Suárez will be also present at these games.
According to information received from María de los Ángeles Martínez, vice-director of sports activities in the province, baseball players Frederich Cepeda and Ismel Jiménez are amog those supposed to go to Canada, while wrestlers Andy Moreno, Julio Bastida, and Reinier Monteagudo hope to be elected for the already qualified divisions.
Discus throwers Yasmani Fernández and Rosalía Vázquez, as well as sprinter Reidi Ramos and cyclist Yumari González —who's currently recovering from some injure—, are also waiting to be chosen.