Salvadorian President Salvador Sánchez Cerén arrived Tuesday on a state visit to Cuba during which he will meet with his Cuban counterpart Raul Castro and attend other events.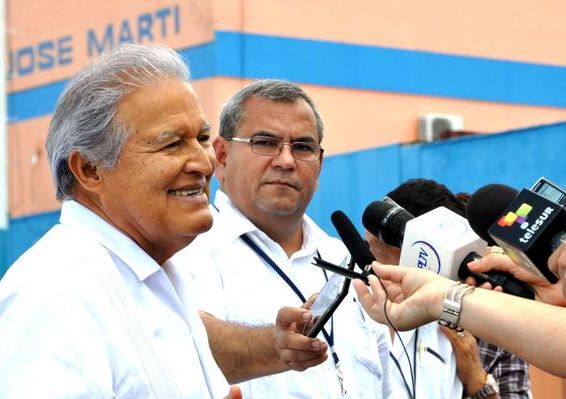 He was welcomed at the Jose Marti international airport by First Deputy Minister of Foreign Relations of Cuba, Rogelio Sierra Diaz.
Cuba and El Salvador established diplomatic relations on November 11, 1902, and were broken on March 1st, 1961, following a decision of the Central American country.
The links were resumed on June 1st, 2009, as the first step by the Farabundo Marti National Liberation Front (FMLN) under the presidence of Mauricio Funes, who took office that day.
The current excellent bilateral relations include cooperation and economic-commercial links, mainly in the fields of human resource training, health, education and sports.
The two countries want to increase their economic-commercial exchanges, as well as bilateral collaboration in other fields like social prevention, culture, agriculture and cattle breeding and the mitigation of natural disaster risks, among others.
Over 600 Cuban collaborators have worked in El Salvador since 1992, when medical cooperation between the two countries started, while 1,207 Salvadorians have graduated from different universities in Cuba.