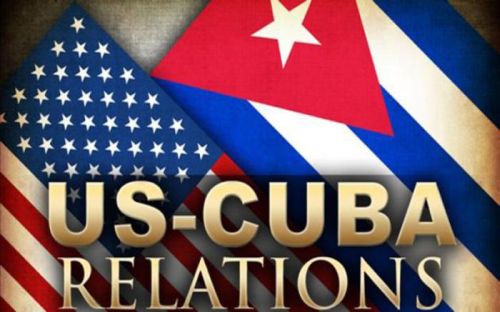 The talks between the delegations of Cuba and the United States on migration issues are taking place in respectful and constructive manner, Gustavo Machin, deputy director of the United States Department at the Foreign Affairs Ministry, declared to the press.
He said that the round that began at nine o'clock today at the Conventions Palace in Havana, is attended by all members of delegations, headed by Josefina Vidal Ferreiro, director general of United States Department at the Foreign Ministry, and Assistant Secretary Bureau for Western Hemisphere Affairs, State Department, Edward Alex Lee.
At this point, he said, we are talking about migration trends between Cuba and the United States, how migration flows between the two countries are behaving, and "we agreed to disagree on some issues," specifically, as we have said, we have serious concerns about the permanence of the Cuban Adjustment Act and the policy of "dry foot-wet foot", the main stimulus for illegal emigration from Cuba.
He said that the persistence of these measures violate the spirit and letter of the migration agreements, whose compliance is being revised, "… we talked fluently, with openness and constructive approach although we have some differences in approaches to certain migratory phenomena … "and stressed that" … it has been a profitable tomorrow … ".
The first of three rounds of talks between delegations of Cuba and the United States to address migration issues and the process of restoration of diplomatic relations, and other bilateral issues is taking place behind closed doors this morning.
The talks began this Wednesday with the twenty-eighth meeting on migration issues, to evaluate the progress of the agreements in this respect and the actions taken by both parties to tackle illegal migration and human trafficking, among other aspects of interest.