Internationally awarded Uruguayan author and journalist Eduardo Galeano died Monday of lung cancer at age 75 in Montevideo, the capital of Uruguay, according to local newspaper Subrayado.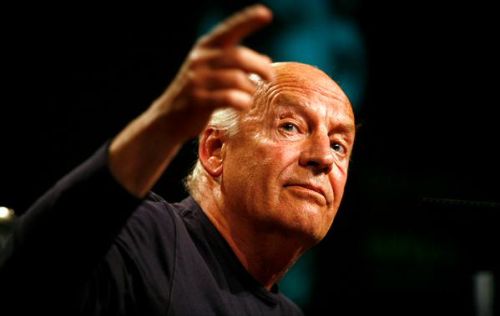 The author of essential works for the continent as Las Venas Abiertas de América Latina (Open Veins of Latin America) and El libro de los abrazos (The Book of Embraces), made incursions into fiction, but also in the historical articles and chronic. Galeano is considered to be one of the most notable authors of Latin American literature.
Galeano distinguished himself as a writer by transcending orthodox genres and by combining documentary, fiction, journalism, political analysis and history. He once proclaimed his obsession as a writer, saying, "I'm a writer obsessed with remembering, with remembering the past of America and above all that of Latin America, intimate land condemned to amnesia."
He received the Prize Casa de las Américas 1975 for his testimony La canción de nosotros (Our Song).
Taken from http://plenglish.com and http://www.telesurtv.net/english