Cuban President Raul Castro received this Thursday afternoon Uruguay's Vice-President-elect Raúl Fernando Sendic Rodríguez who is in Cuba on an official visit.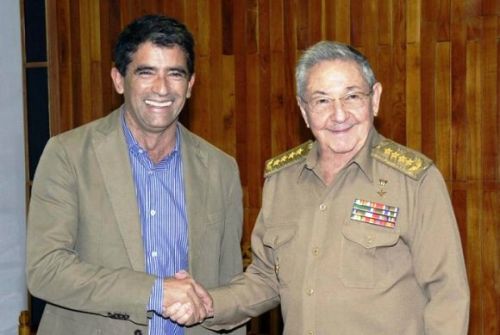 During the meeting both leaders addressed the excellent friendship and collaboration between the two countries and peoples, and matters of interest in the international arena.
Cuban First VP Miguel Diaz-Canel and Foreign Minister Bruno Rodriguez participated in the meeting as well.
Sendic Rodríguez had previously met with the President of the Parliament Esteban Lazo, Bruno Rodriguez, the deputy Foreign Investment Minister Antonio Carricarte Corona and José Ramón Balaguer, head of the Foreign Relations Department at the Central Committee of the Communist party